Max Verstappen claims Red Bull is losing 0.5s a lap to Mercedes and Ferrari in Brazil.
Despite Lewis Hamilton spinning out of qualifying in Q1, qualifying remained a tight shootout between the world champion's teammate, Valtteri Bottas, and the Ferraris of Sebastian Vettel and Kimi Raikkonen. Red Bull's recent form, which has included two wins in four races for Verstappen, meant there was a lot of attention on its performance this weekend, but the 20-year-old was 0.6s behind in fourth.
Verstappen had no doubts where the bulk of the lost time was coming from.
"I've looked at the GPS data and we definitely missed like half a second on the straights," he said. "So that's the gap."
The short but high-speed Interlagos circuit does not leave drivers many opportunities to make up for lost time. Verstappen is sure the team is strong enough through the corners to at least have a better chance in the race.
"We knew it was going to be more painful on this track and I think it showed again. If you look at sector two, where the corners are, we only lacked eight hundredths, and there is still a bit of a straight going on.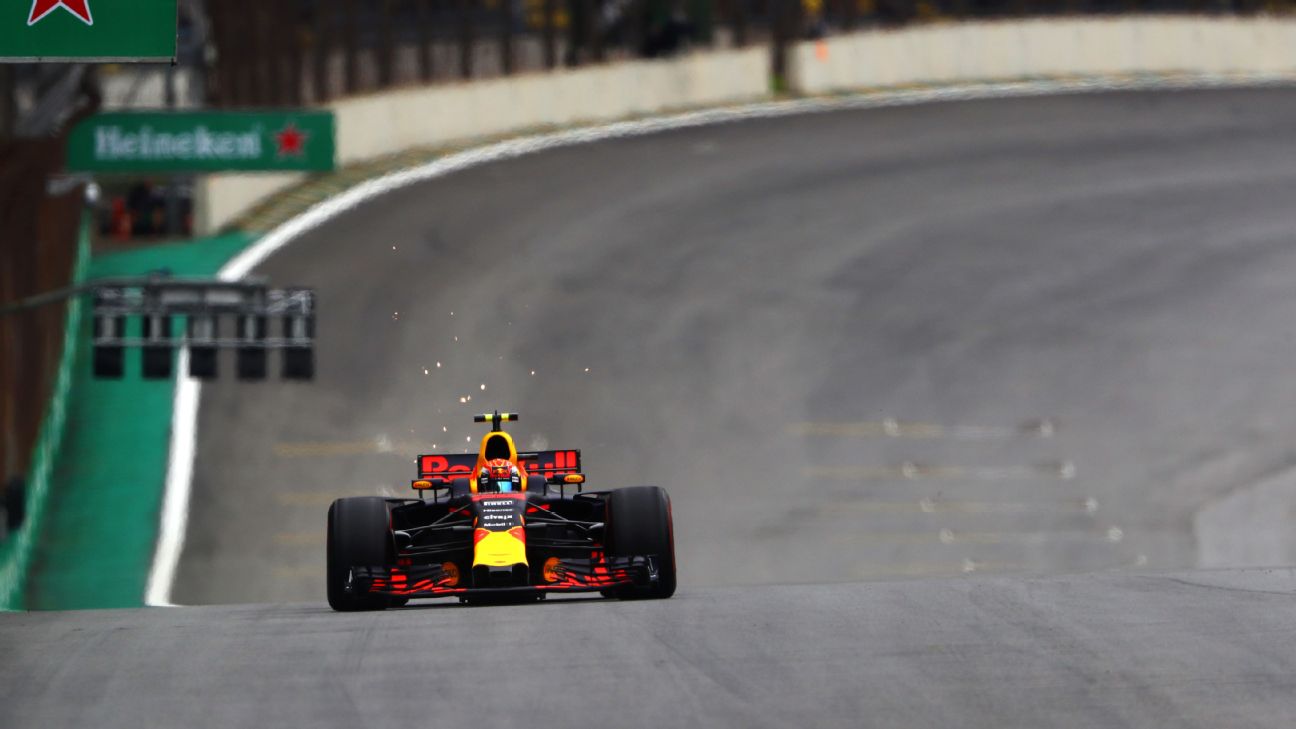 "Maybe just one or two corners where we could have been a bit better, and the rest we lost out on the straight. In the race we should be closer, but if it's going to be close enough, I'm not sure."
Renault's reliability has been under the microscope this weekend after engine penalties for Verstappen's teammate Daniel Ricciardo and Toro Rosso pair Pierre Gasly and Brendon Hartley. Toro Rosso and Renault opened Saturday with a war of words over the growing penalty list.
Verstappen, who has switched back to an older unit during this weekend, used his in-car radio channel to voice his concerns about his engine during FP3 and qualifying but he said he has no worries about a race failure.
"It it blows, it blows!" he joked. "It will be good to me, otherwise I'll punch it!"