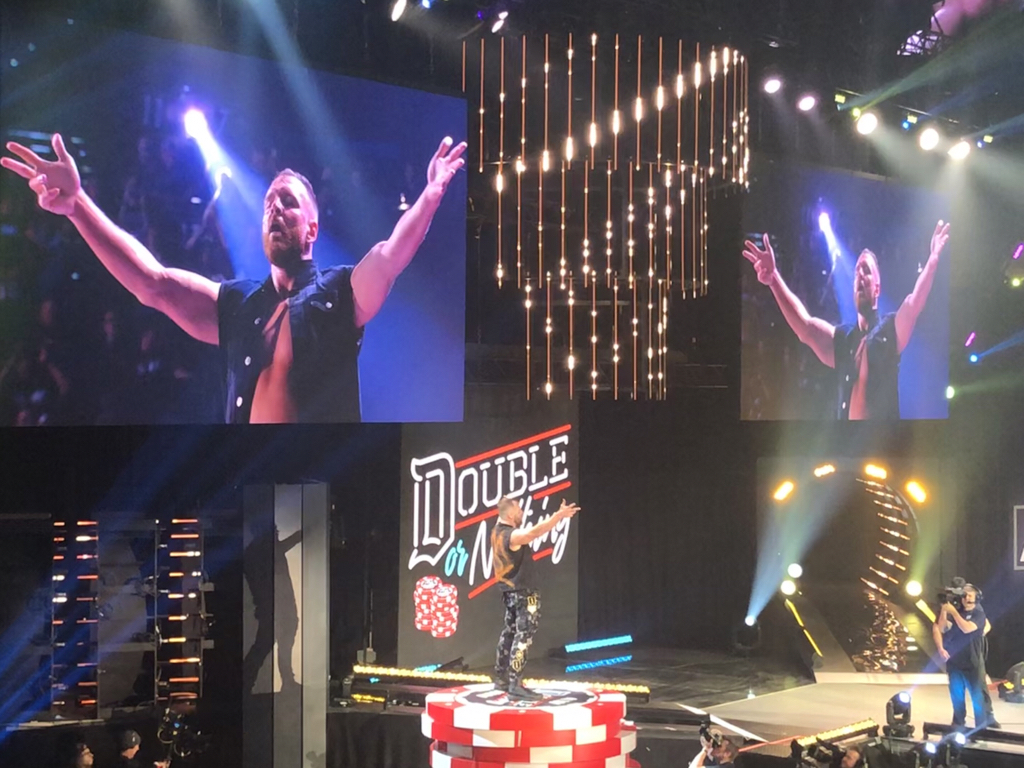 Jon Moxley has landed in AEW. While Chris Jericho was the winner of the main event of Double or Nothing, and earned a future world title shot against Adam Page, that was not the biggest news of the night. As Jericho asked for a thank you from AEW and the crowd, a slow rumble became a roar as Moxley — fka Dean Ambrose — came from the crowd and proceeded to hit Jericho and referee Paul Turner with a pair of Dirty Deeds, and then lined up Kenny Omega for the same. Their battle spilled up the ramp and up on the stage, where Moxley hit a final Dirty Deeds atop a giant stack of chips on the stage, then flipped Omega down onto a different portion of the stage.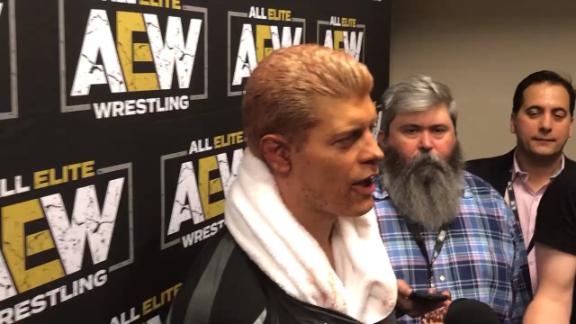 Cody Rhodes on smashing a Triple H-inspired throne with a sledgehammer during his Double or Nothing entrance, and how he's balancing being a wrestler and an EVP of AEW. (Video: Tim Fiorvanti)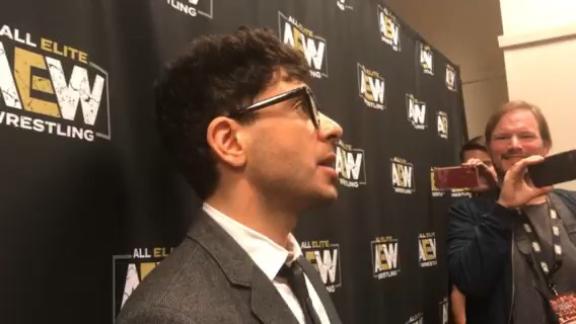 Tony Khan compares his experiences producing AEW's Double or Nothing show to his roles with Fulham FC and the Jacksonville Jaguars. He also talks about how his father, Shahid, enjoyed the show, and breaks down his thoughts on AEW's approach to pay-per-views moving forward.
Chris Jericho on what it'll take to spin the success of Double or Nothing into building up AEW's fan base. (Video: Tim Fiorvanti)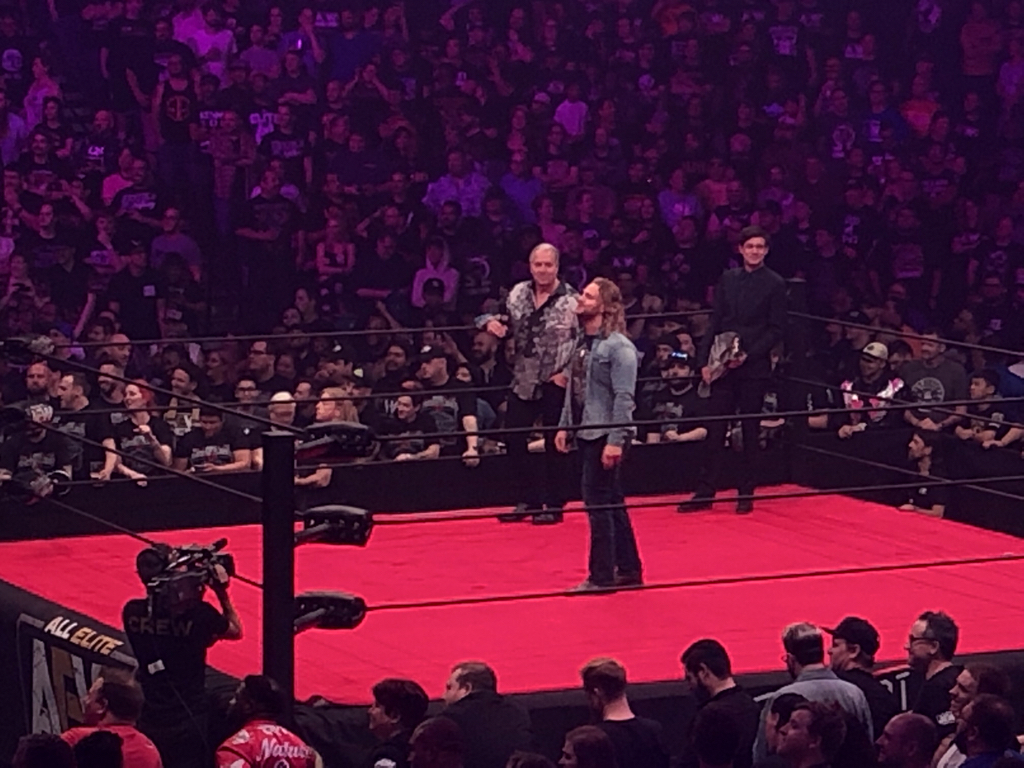 Bret "Hitman" Hart appeared alongside comedian Jack Whitehall to reveal the new AEW world heavyweight title belt. Adam Page, who won a battle royal early in the night, will be one half of that match, but before the reveal, MJF interrupted the festivities and got attacked by Jimmy Havoc and Jungle Boy for his troubles. The visual of Page in the ring with Bret Hart was a powerful one for the future title contender.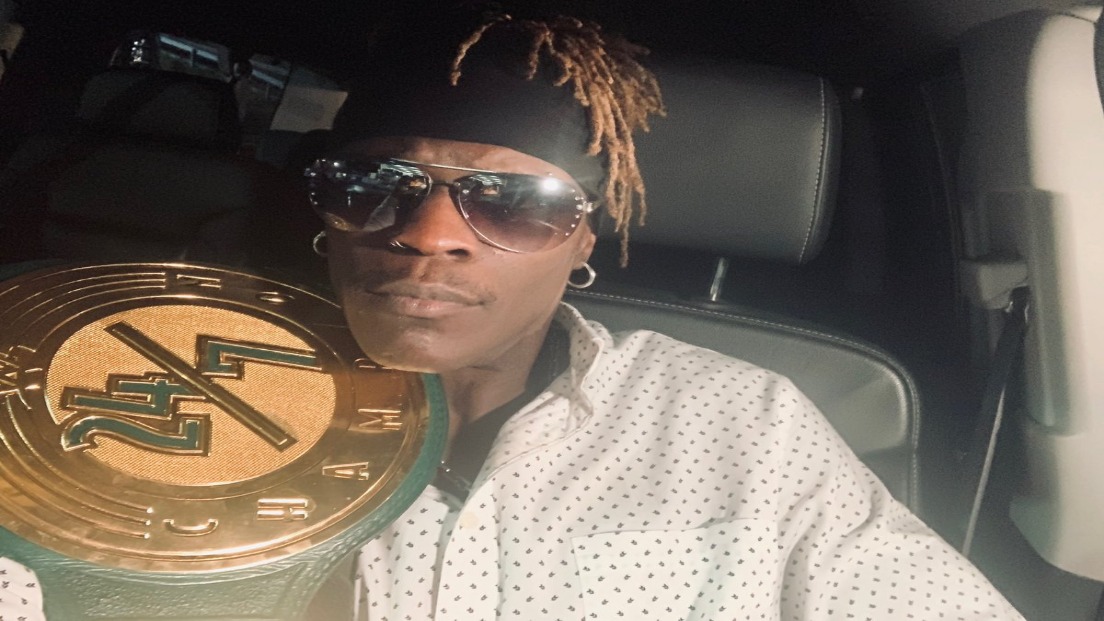 3-time WWE champion Mick Foley made an appearance on RAW tonight to debut a new championship. The title, dubbed the 24/7 Championship, is reminiscent of the Hardcore Championship of years past, a fond memory of the Attitude Era. The title can be defended anywhere, at any place, at any time. Following his announcement, Foley left the championship in the middle of the ring to be claimed by any superstar. After a brawl featuring a number of superstars, Titus O'Neil became the first-ever 24/7 champion. The reign didn't last long, however, as Robert Roode snuck up from behind him and rolled him up for the pinfall victory to become champion. After Roode evaded challengers backstage, R-Truth lured him into a trap and got the pinfall to take the title to SmackDownLive.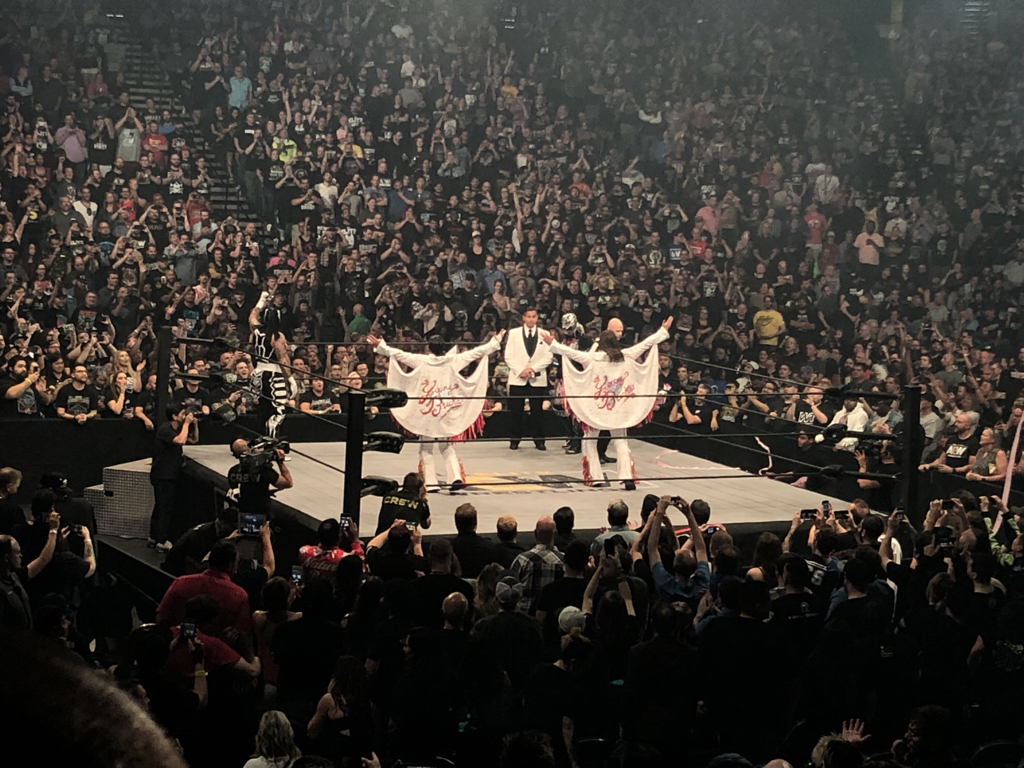 The Young Bucks and Lucha Brothers continued the night's run of tremendous tag team matches. While the Bucks ultimately won and retained the AAA tag titles, this was a showcase for the creative minds that all four men possess. It felt like an appropriate ramp up of energy and crowd excitement in the evening's co-main event.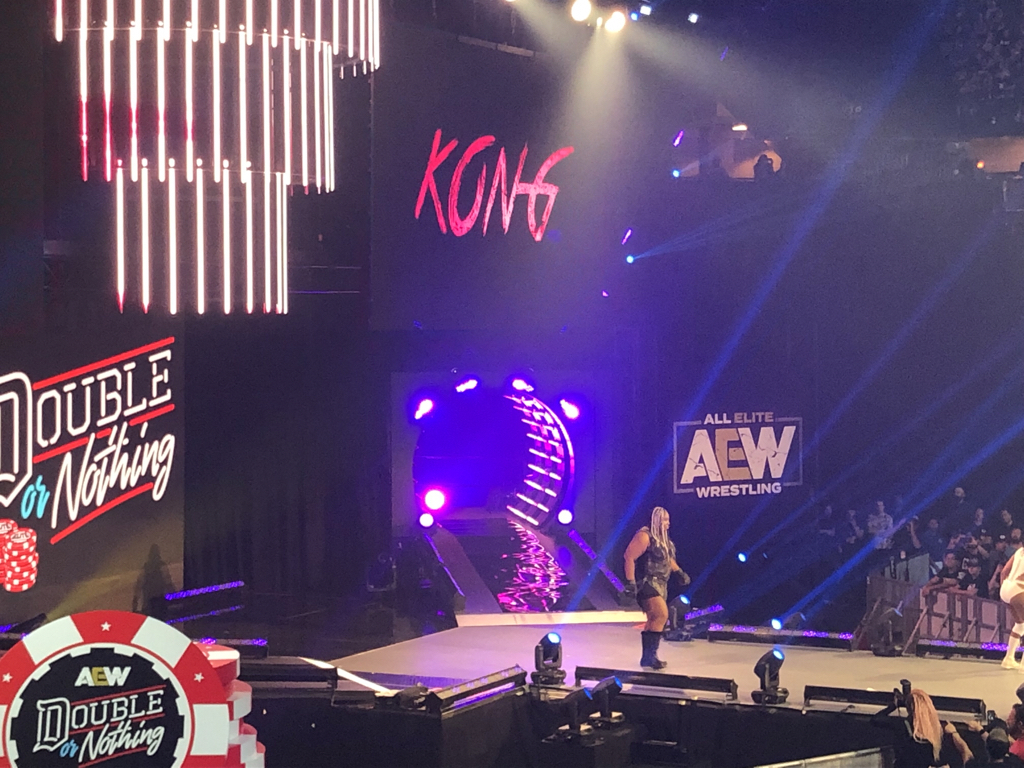 The first major surprise of the night - a previously scheduled triple threat women's match on Double or Nothing added veteran standout Awesome Kong to make it a Fatal 4-Way. Kong spent a long stretch with TNA/IMPACT Wrestling, as well as a short run with WWE. She also featured prominently on both seasons of the Netflix show GLOW.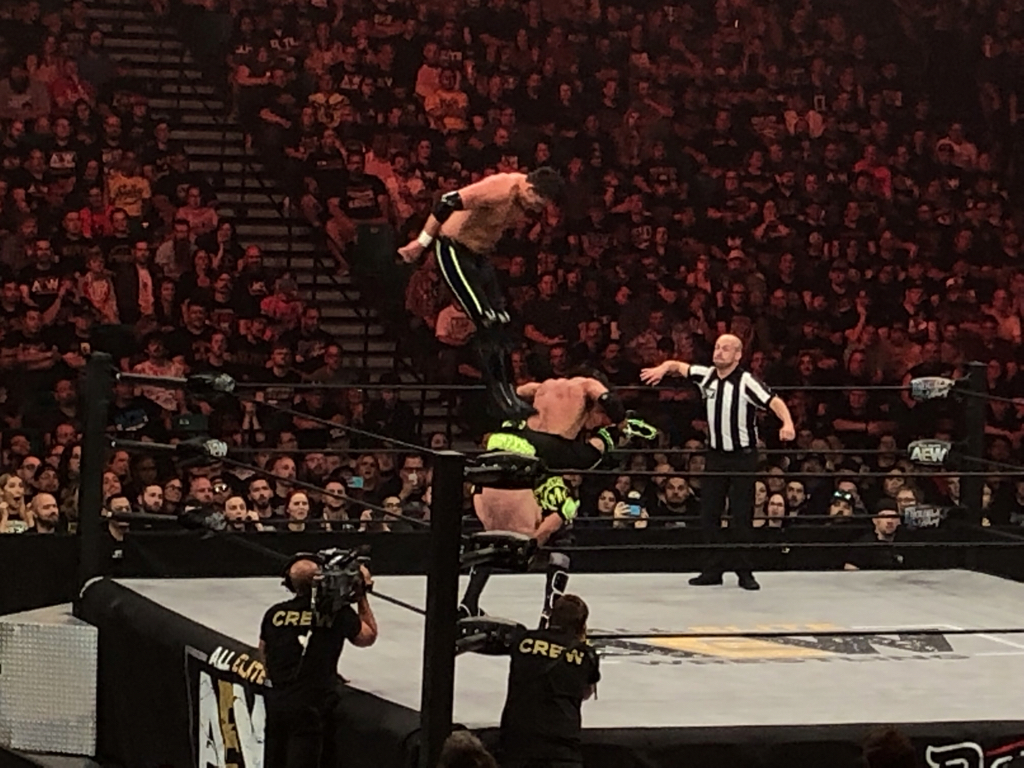 Best Friends (Chuck Taylor and Trent Beretta) defeated Angelico and Jack Evans in a tag team wrestling clinic. After the match, the lights went out twice - once to mark the debut of Super Smash Bros., and once to allow an army of their masked minions to lay waste to both tag teams that had just competed.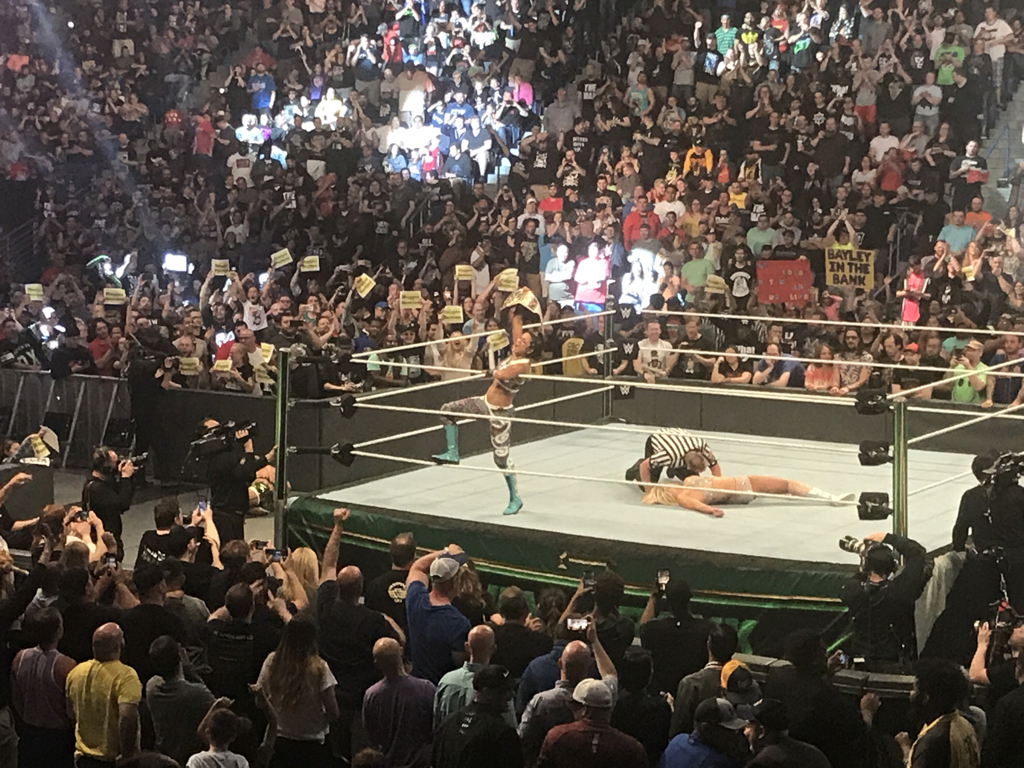 Bayley cashes in her Money In The Bank briefcase on Charlotte and wins the SmackDown Live women's championship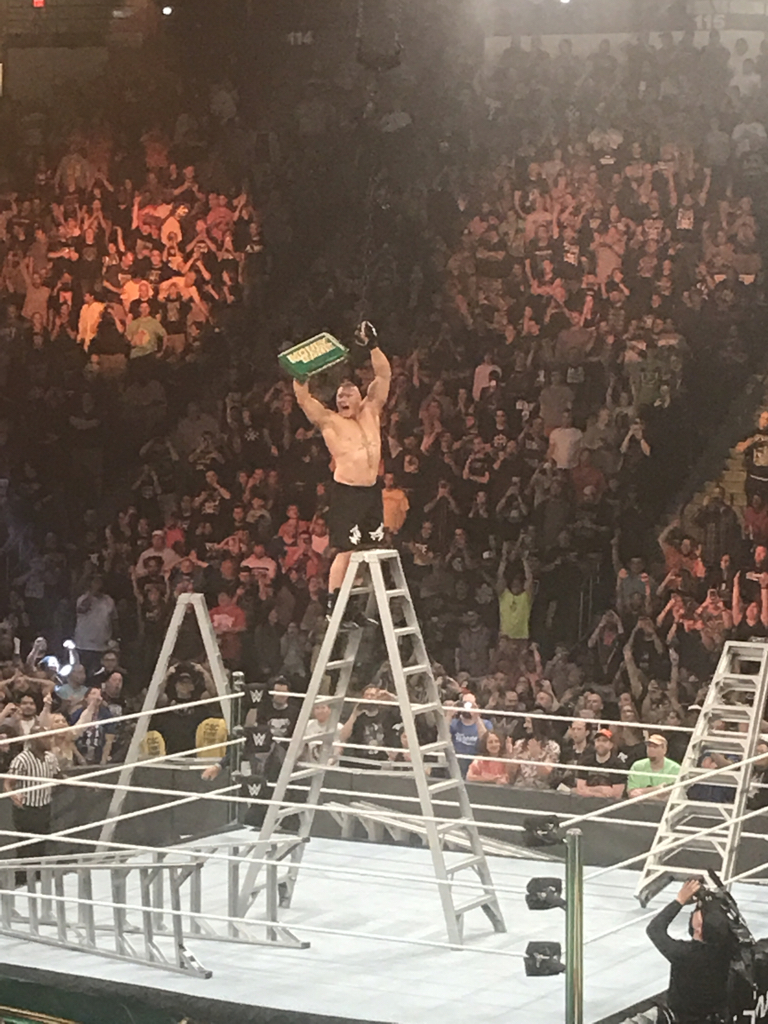 Well that was a twist. Brock Lesnar runs in an grabs the Money In The Bank briefcase. He was announced as the winner.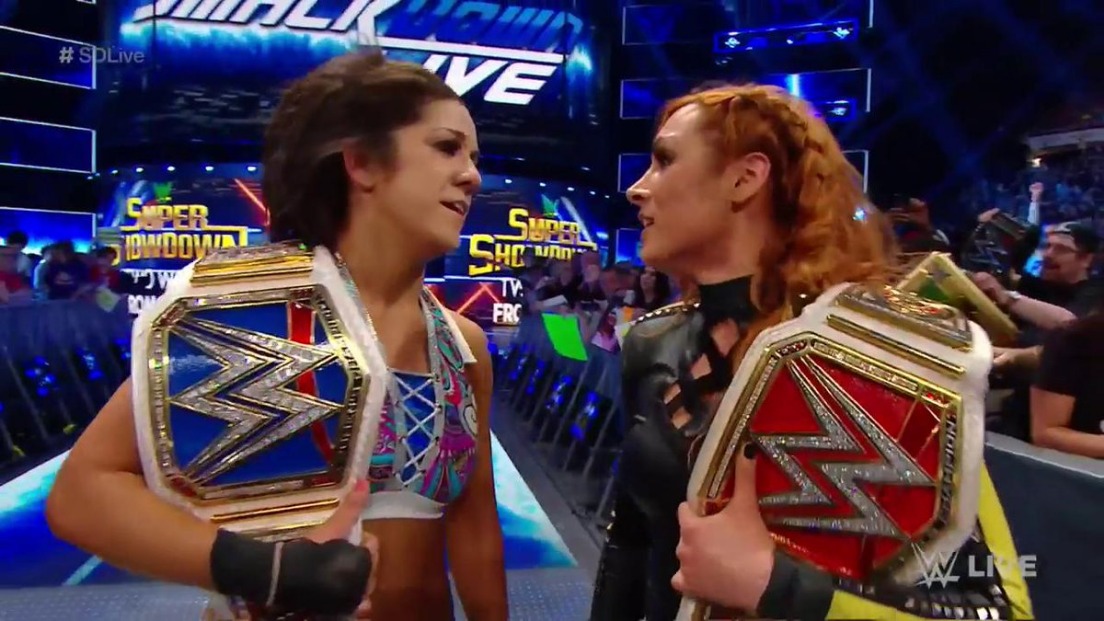 Together, the two women's singles champions, Becky Lynch and Bayley, beat Charlotte Flair and Lacey Evans, but the more intriguing battle is the one that seems to be brewing. While they fared well together, Becky made no bones that she is coming for Bayley to reclaim her moniker as Becky Two Belts. … In other action, Ali was able to roll up Andrade, but it was the heel who overwhelmed Ali for most of the bout. Let's hope this is a rivalry that has some serious staying power. And the match between Mandy Rose and Carmella was cut short when the majority of the SmackDown roster interrupted to get their hands on R-Truth (who was ringside and disguised in a blond wig) and the newly created 24/7 championship. While he was threatened, Truth escaped with the title in toe.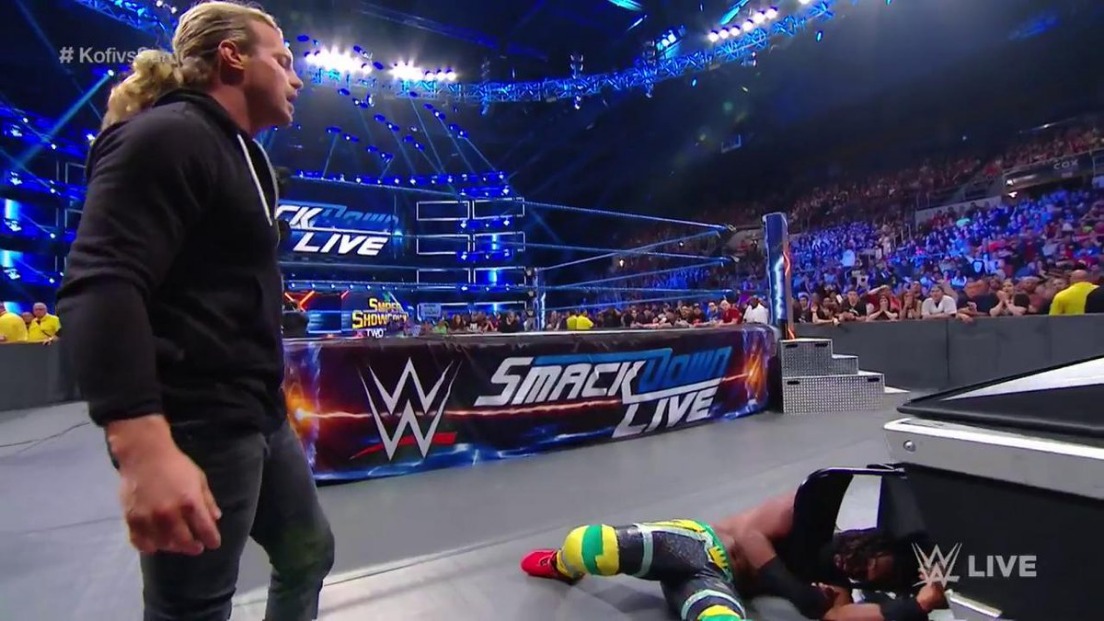 Surprise, surprise. And no, we're not talking the return of Brock Lesnar. On Tuesday, following Kofi Kingston's win over Sami Zayn, the WWE champ was jumped by Dolph Ziggler, who had not appeared on television in months. And by jumped, we mean a ruthless attack. Among other things, Ziggler trapped Kingston's head in a chair and slammed it against an announcers table before continuing the beatdown. Kofi, who was initially put in a stretcher, eventually walked away on his own. A little while later, Ziggler, in another phenomenal, emotional promo, addressed the fans, explaining his actions were borne out of jealousy. "Kofi became an overnight success and should me be. … Every day, since becoming the WWE champion, Kofi has outperformed every single opponent, and you all respect him, and it should be me!"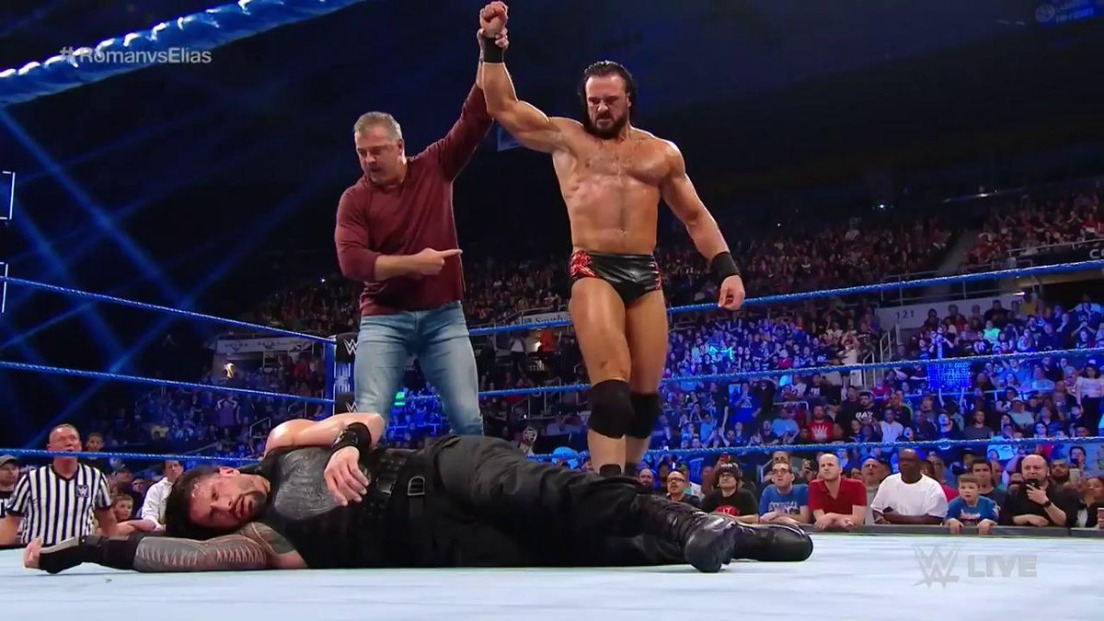 While Roman Reigns has thrived against the odds, he might think about getting some backup come Super ShowDown. On Tuesday, Reigns fended off Elias, despite Shane McMahon's repeated nefarious tactics. Afterward, with Reigns standing over McMahon ready to pummel him with Elias' guitar, Drew McIntyre appeared out of nowhere and struck The Big Dog with his big foot. History suggests Reigns will find a way in Saudi Arabia, but to do so, he'll have to watch his back.
Best of WWE's Money in the Bank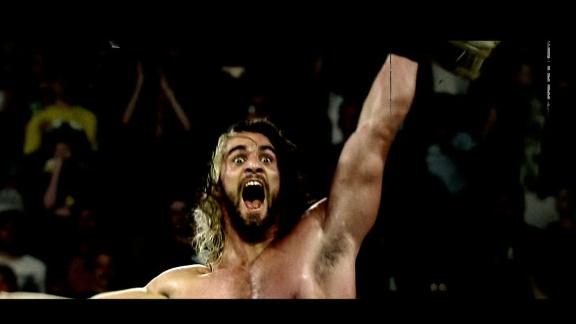 Kofi after winning WWE Title: 'I was overcome with emotion'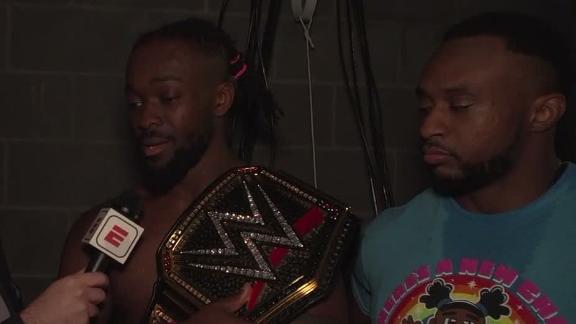 Rollins wants 'to headline Wrestlemania next year'
After defeating Brock Lesnar, Seth Rollins says next year he wants to headline Wrestlemania.
Hawkins: It's 'pretty special' to win title in hometown
Curt Hawkins and Zack Ryder reflect on the feeling of winning the Raw tag team titles at WrestleMania 35.
How WrestleMania became a mainstream cultural phenomenon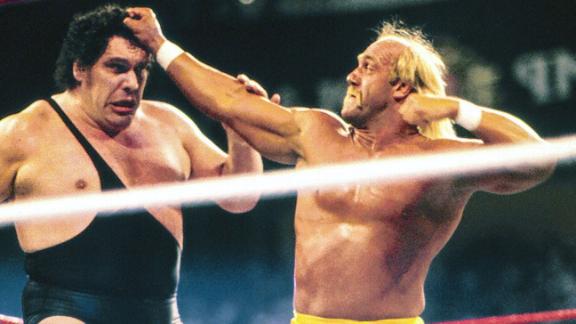 Kofi Kingston: Xavier Woods and Big E are my brothers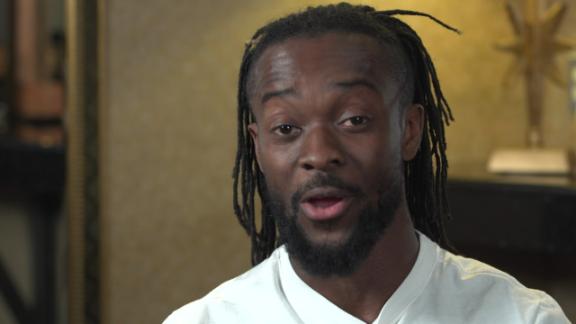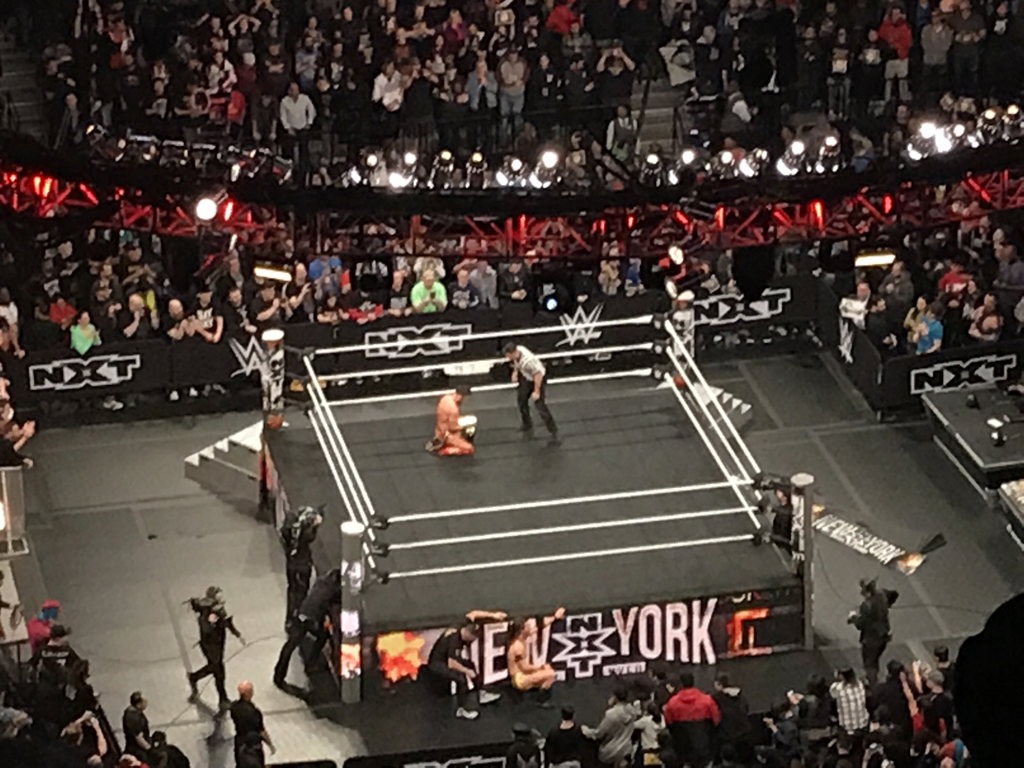 Johnny Gargano defeated Adam Cole to win the NXT championship in thrilling main event featuring many near finishes.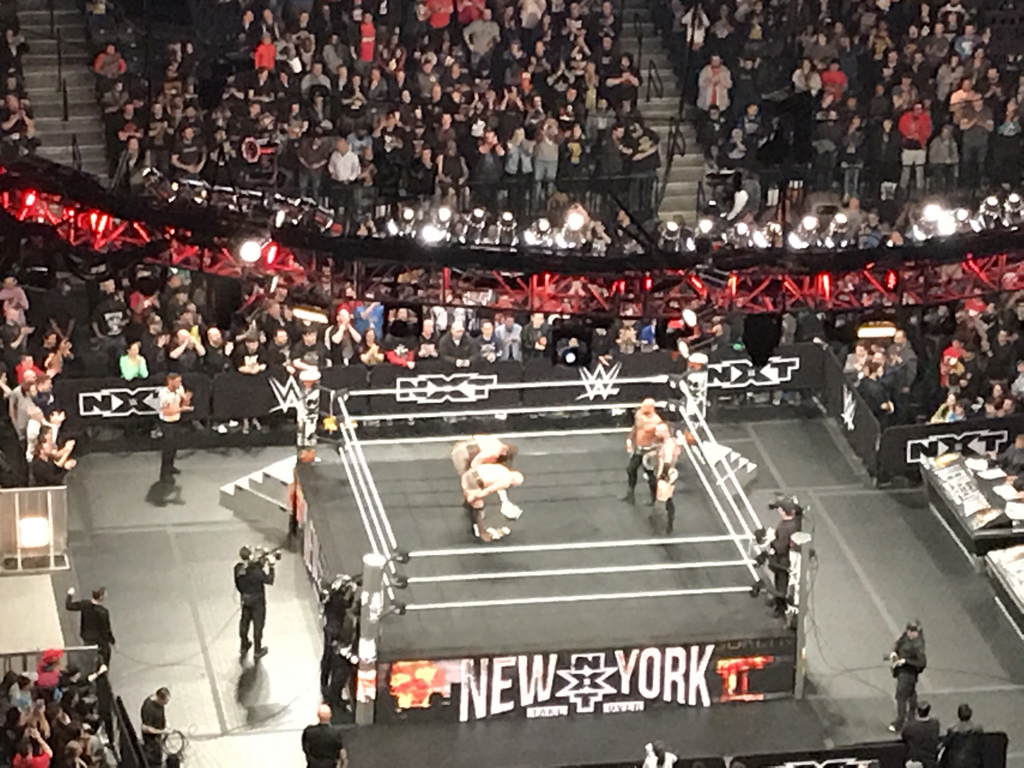 The War Raiders successfully defended the NXT tag team titles in the opening match of TakeOver. After the match, the four men shared a moment before the War Raiders left the ring and let the Brooklyn crowd cheer for Ricochet and Aleister Black who most likely had their final NXT match tonight.
WWE

Profile pages for every active member of the WWE roster

WWE

Trace the lineage and history of every active title in the WWE

WWE

All of the current champions in WWE and the most significant contenders for each title.
Customise ESPN