After landing an impressive haul in the deal for Ken Giles last December, the Philadelphia Phillies could look to flip another bullpen arm or two this winter "if the offer is right," reports Matt Gelb of Philly.com.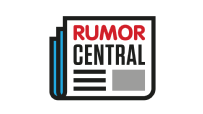 Gelb writes that the Phillies could give Hector Neris and Edubray Ramos plenty of action in high-leverage situations over the final two months of the season. Success in those outings would raise their profile, as well as their attractiveness to other teams in a market starved for bullpen arms.
"The industry is shifting," Phillies GM Matt Klentak told Gelb. "They're paying a lot for elite bullpen arms. We learned that a little bit last offseason ourselves, and I think that's been reinforced through some of the trades this year."
Neris, a 27-year-old right-hander from the Dominican Republic who leads the majors with 57 appearances, made his first Opening Day roster in 2016 and owns a 0.86 WHIP in his last 23 outings.
Ramos, a 23-year-old right-hander from Venezuela, has 21 strikeouts in 19 2/3 innings since his promotion in late June.