UPDATE: Rob Bradford of WEEI.com and Evan Drellich of the Boston Herald both reported via Twitter that Red Sox manager John Farrell has talked to Papelbon. Drellich tweeted Farrell "made clear it is possible (Papelbon) could end up with Red Sox" but didn't say anything about an offer being made. Bradford tweeted that it sounds like Boston is waiting on Papelbon.
Free-agent reliever Jonathan Papelbon will decide where he will play in the next 24 hours, according to WEEI.com's Rob Bradford, who cites a source familiar with Papelbon's thinking.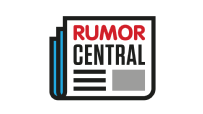 Papelbon was released by the Washington Nationals over the weekend, two weeks after the team acquired closer Mark Melancon from the Pittsburgh Pirates. The 35-year-old Papelbon had been struggling since the All-Star break, with an 11.37 ERA in eight games.
The Boston Red Sox and Chicago Cubs are the teams that have been most connected to Papelbon for obvious reasons. Papelbon started his career with the Red Sox and was a four-time All-Star in Boston. Red Sox president of baseball operations Dave Dombrowski told ESPN.com that reacquiring Papelbon to help a struggling bullpen is "worth looking into."
The Cubs, who remade their bullpen by acquiring Aroldis Chapman at the deadline from the New York Yankees, are run by former Red Sox executive Theo Epstein. Former teammate Jon Lester told ESPN.com's Jesse Rogers that he would be all for bringing Papelbon into the fold with the Cubs.
"I don't have anything but good things to say about him as a clubhouse presence, a clubhouse personality, a closer, a pitcher, a teammate -- all the above," Lester said. "I respect the way he goes about things. One thing you always know is he'll always take the ball, and he'll always have your back. As a teammate, that's all you can ask for."
The Cubs and Red Sox aren't the only teams potentially interested, as Bradford reports that the veteran hurler is drawing "strong interest" from around the league.