The Texas Rangers have the worst bullpen ERA (4.67) in the American League entering Thursday and could use some relief help. Jonathan Papelbon is available, but there is no interest in the veteran on the Rangers' side, Evan Grant of the Dallas Morning News tweets.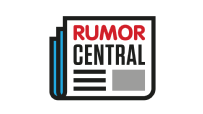 Papelbon has been drawing "strong interest" from multiple teams and was believed to be close to signing on Tuesday. According to WEEI.com's Rob Bradford, the timetable for the 35-year-old's decision has been delayed as he evaluates his options.
Papelbon was released by the Nationals last week after being moved out of the closer role. He has 19 saves in 22 chances this season with a 4.37 ERA. He has a career 2.44 ERA with 368 saves with the Boston Red Sox, Philadelphia Phillies and Nationals.