The Pittsburgh Pirates reportedly wanted to re-sign valuable utility man Sean Rodriguez this offseason, but the 31-year-old agreed to a two-year deal worth more than $11 million with the Atlanta Braves on Thursday, an MLB source confirmed to ESPN's Jerry Crasnick.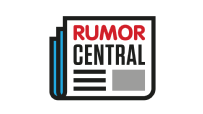 Thus, the Pirates will look to find a new utility man this offseason and are expected to fill the void with an internal option, Stephen J. Nesbitt of the Pittsburgh Post-Gazette writes.
Nesbitt lists Adam Frazier and Alen Hanson as possibilities to play such a role. Frazier hit .301 in 146 at-bats as a rookie last season and saw playing time at five different positions -- second base, third base and all three outfield spots. Meanwhile, Hanson, who Nesbitt notes is out of options, hit .226 in 22 plate appearances. A former top prospect, Hanson has experience at second base, third base, shortstop and in the outfield.
Though Frazier possesses the better offensive numbers, his defense was shaky last season. He committed at least one error at every position except center field, where he only played three innings.
-- Kyle Brasseur