The San Diego Padres' search for starting pitching this offseason could lead to them bringing back one of the best pitchers in their franchise's history.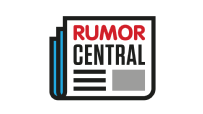 The Padres have had discussions with free-agent right-hander Jake Peavy, Dennis Lin of the San Diego Union-Tribune reports. The 35-year-old is coming off a down year with the San Francisco Giants that saw him post a 5.54 ERA in 31 games (21 starts).
Peavy began his professional career as a 15th-round pick of the Padres in the 1999 draft. He made his major league debut in 2002 and pitched for the team until 2009, winning the NL Cy Young in 2007 and setting the franchise record for strikeouts (1,348).
The Padres traded Peavy to the Chicago White Sox, where he was an All-Star in 2012. He was then sent to the Boston Red Sox in 2013, and helped them to a World Series title. Ahead of the 2014 trade deadline, he was dealt to the Giants and won the World Series for the second year in a row.
Peavy re-signed with the Giants as a free agent that year, but back injuries began to take their toll on the veteran. He pitched in just 19 games in 2015 and struggled with effectiveness this year, eventually being moved to the bullpen for the first time in his career down the stretch.
The Padres added two other established pitchers to their rotation on Tuesday, announcing one-year deals with right-hander Jhoulys Chacin and left-hander Clayton Richard.
- Kyle Brasseur