UPDATE: Blanco has agreed to a minor league deal with the Diamondbacks, his agent tells Manolo Hernandez of beisbolporgotas.com.
The Detroit Tigers are in search of an experienced center fielder after trading away Cameron Maybin earlier this offseason. While there are several internal options at their disposal, the team is eyeing a pair of free agents with significantly more service time.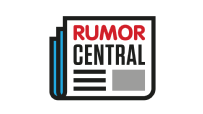 According to Anthony Fenech of the Detroit Free Press, the Tigers "have been in touch" with veterans Peter Bourjos and Gregor Blanco.
Bourjos spent 2016 as a member of the Philadelphia Phillies. The 29-year-old known more for his glove and speed rather than his right-handed bat slashed .251/.292/.389 with five home runs and 23 RBIs across 383 plate appearances last season. Originally drafted by the Los Angeles Angels, Bourjos made his debut for them in 2010 and has also played for the St. Louis Cardinals. He made $2 million last season.
Blanco, 33, finished 2016 with a .224/.309/.311 slash line in 274 plate appearances for the San Francisco Giants. The lefty's .620 OPS was his lowest since 2009 when he logged just 24 games. Blanco has also played for the Kansas City Royals and Atlanta Braves, the team that originally signed him as an amateur free agent in 2000. Blanco made $3.9 million last season.
Within their organization, the Tigers also have JaCoby Jones, Anthony Gose, Tyler Collins and Alex Presley ready to battle for the starting center field spot.
Detroit finished second in the AL Central with an 86-75 record last year.
-- Nick Ostiller