The Toronto Blue Jays have "expressed an interest" in free-agent catcher Jarrod Saltalamacchia, according to ESPN's Jerry Crasnick.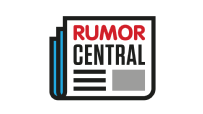 The Blue Jays could use a backup catcher for Russell Martin, Crasnick notes. A.J. Jimenez, who spent last season with Triple-A Buffalo, is currently listed as Martin's backup on Toronto's depth chart.
Saltalamacchia slashed .171/.284/.346 with 12 home runs and 38 RBIs in 92 games with the Detroit Tigers last season, serving as the backup for James McCann.
The 31-year-old has been a member of six different teams during his major-league career. He was the starting catcher for the Boston Red Sox from 2011-13, helping them win a World Series in his final season in Boston.
--Alex Tekip