There has been speculation since Christmastime that the San Diego Padres are interested in bringing back Jake Peavy, one of the best pitchers in franchise history.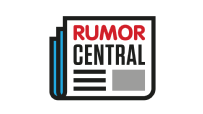 With spring training now just a few weeks away, Peavy remains interested in a reunion, but the team "is not sure it wants to give him the innings that could go to another starter," reports Ken Rosenthal of FoxSports.com.
The rebuilding Padres will go to camp with more than a half-dozen rotation candidates, including recent free-agent signee Trevor Cahill.
The 35-year-old Peavy spent his first eight major-league seasons with the Padres, winning a Cy Young Award in 2007. Peavy, however, had a 5.54 ERA in 31 games for the Giants last season and was moved to the bullpen down the stretch.
Rosenthal also reports the Padres have drawn "consistent trade interest" for Brad Hand and Ryan Buchter. But he cautions that both lefty relievers are under club control, and they will be looking for "legitimate" prospects in return.
- Doug Mittler