Without a clear position on the New York Yankees' depth chart, Rob Refsnyder is on the trading block.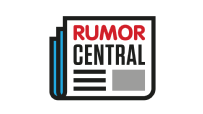 The Yankees have let other clubs know they are willing to listen to trade offers for the 25-year-old, George A. King III of the New York Post reports.
Refsnyder has spent parts of the last two seasons in the majors, hitting .262 with two home runs and 17 RBIs in 195 at-bats. He's had more success in the minors, where he hit .316 at the Triple-A level last season.
Refsynder could appeal to other clubs as a utility option. He has major league experience at first base, second base, third base and all three spots in the outfield.
-- Kyle Brasseur