The Texas Rangers are looking for pitching depth and had several club officials attend a weekend start by Wily Peralta of the Milwaukee Brewers, reports Evan Grant of the Dallas Morning News.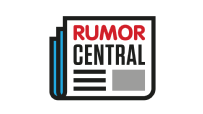 Peralta, currently in the mix for a spot in the Brewers, pitched 5 2/3 scoreless innings in Saturday's outing against the Royals, lowering his Cactus League ERA to 0.71.
Grant says Peralta "fits the profile of what the Rangers would seek: controllable, affordable pitching that can contribute in 2017 and beyond."
The 27-year-old Peralta will make $4.28 this season and is under club control through 2019. He was 7-11 with a 4.86 ERA in 23 starts last season.
The Rangers are looking for pitching help due to health issues with Tyson Ross (thoracic outlet syndrome) and Andrew Cashner (biceps tendinitis). There is a recent trade history between the teams, including last summer's deal that sent star catcher Jonathan Lucroy to the Rangers.
- Doug Mittler