Archie Bradley has found a new lease on life pitching out of the bullpen, but the Arizona Diamondbacks might be returning the right-hander to the rotation.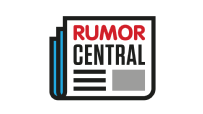 The D-backs are bracing themselves for some potentially bad news regarding Shelby Miller, who was placed on the disabled list Monday with right shoulder inflammation. Off to a strong start after a disastrous 2016 season, Miller intends to get a second opinion on his elbow Tuesday.
"Judging by their evasiveness and the general mood of the day, the news is almost certain to be bad," writes Nick Piecoro of the Arizona Republic.
The D-backs will need to fill Miller's spot in the rotation, possibly for an extended period, and Piecoro says "the most likely candidate" would be Bradley, a former starter who owns a 0.79 ERA and a 0.88 WHIP in 11 1/3 relief innings. The 2011 first-round pick made 34 starts over the past two seasons with a 5.18 ERA.
Manager Torey Lovullo, however, said there is some consideration to keeping Bradley in the bullpen, given his success there.
Reliever Silvino Bracho, who was promoted Monday to replace Miller on the roster, is another candidate. Kevin Zimmerman of ArizonaSports.com also suggests Zach Godley, who has a 2.55 ERA at Triple-A Reno.
-- Doug Mittler