The San Diego Padres could be a surprise suitor in this winter's Eric Hosmer sweepstakes.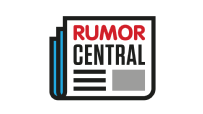 The Pads are internally discussing the idea of pursuing the coveted free-agent first baseman, Ken Rosenthal of The Athletic reports. Dennis Lin of the San Diego Union-Tribune hears the same, noting the team is preparing for a significant payroll hike in 2019.
Hosmer is expected to be one of the top targets on the open market this offseason -- ESPN's Keith Law ranked him seventh on his list of the Top 50 free agents.

The 28-year-old is coming off a career year for the Kansas City Royals in which he slashed .318/.385/.498 with 25 home runs and 94 RBIs. The Royals extended a qualifying offer Hosmer's way, so signing him will result in the forfeiting of a draft pick.
The Padres, 71-91 this year and without a playoff berth since 2006, are considered a long shot for Hosmer. San Diego already has a first baseman in Wil Myers, though it's worth noting he has considerable major league experience in right field.
In addition to Hosmer, the Padres are also interested in fellow former Royal Alcides Escobar as a stopgap at shortstop until top prospect Fernando Tatis Jr. is ready, Jon Heyman of FanRag Sports reports. Escobar, 30, slashed .250/.272/.357 in 599 at-bats for Kansas City last season.
-- Kyle Brasseur