The San Diego Padres have three players who man second and third base in Yangervis Solarte, Carlos Asuaje and Cory Spangenberg.
According to AJ Cassavell of MLB.com, opposing teams started inquiring about all three players even before the GM meetings began this week.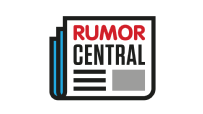 It would seem to make sense for the Padres to part ways with at least one of them, with infielder Christian Villanueva and prospect Luis Urias nearly ready to make an impact in the major leagues.
Spangenberg, 26, finished 2017 with a .264 average, 13 home runs, 46 RBIs and 11 stolen bases. Asuaje slashed .270/.334/.362 in his first full season in San Diego. And Solarte, the veteran of the group, is a versatile infielder who is coming off a season in which he hit 18 home runs.
But there's no guarantee one of the players will be dealt, as Padres GM A.J. Preller appreciates the competitive nature created by having so much talent.
"That's something that we've preached throughout the organization, is that we have to have depth," Preller told reporters Tuesday. "Depth creates competition, and depth creates the ability to listen [on trade offers] and see if you can improve the team in other areas."
-- Josiah Turner