Portland Trail Blazers rookie forward Jake Layman, the No. 47 overall pick in the 2016 NBA draft, has been sidelined during the first week of training camp due to a left shoulder injury, reports The Oregonian.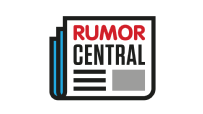 According to Joe Freeman, head coach Terry Stotts would only say the injury is "nothing major," and Layman added, "[I hope to return] by next week."
The Blazers acquired the rights to Layman on draft night from the Orlando Magic for a reported $1.2 million and a 2019 second-round pick.
Layman averaged 11.7 points, 5.3 rebounds and 1.1 assists last season at Maryland.
--- Nick Silva