The Phoenix Suns, per the club website, decided to trim their preseason roster by three on Monday, as they placed center Gracin Bakumanya, forward Derek Cooke Jr. and guard Shaquille Harrison on waivers.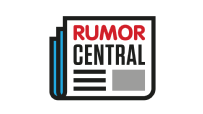 None of the three played in the first three preseason games and that may have continued. The Suns made the moves two weeks before NBA rosters are set for the start of the regular season on Oct. 24.
They now have 16 players under contract, and it still looks like Derrick Jones Jr. will be the final cut, with John Jenkins sticking with the team to begin the season. Jenkins' salary for 2016-17 becomes fully guaranteed if he's not waived on or before Oct. 23.
Jones Jr. is a lock to end up with the Suns' D-League team to start the season, and Bakumanya, Cooke Jr. and Harrison might join him.
--- Nick Silva