On Saturday, guards Tony Allen and Vince Carter and forwards JaMychal Green and Zach Randolph will hit the 2017 free-agent market. All four have said they'd like to re-sign with the Memphis Grizzlies, but that might not happen. As of Thursday, Grizzlies general manager Chris Wallace was noncommittal when asked about the status of his free agents.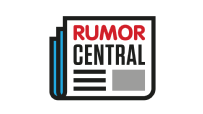 "We like JaMychal. He's done a great job for us. We hope we can retain him. I'm not going to get into any specifics," Wallace told the Commercial Appeal. "[Allen and Randolph] have done a phenomenal job here on and off the court in the resurgence of the Grizzlies. And we greatly appreciate it. But we'll see where free agency takes us. I can't make any predictions."
The Grizzlies have the edge to keep Green, as he is a restricted free agent, which will allow Memphis to match any offer sheet he may sign with another team. Green, 27, made 77 appearances, including 75 starts, in 2016-17 and averaged 8.9 points and 7.1 rebounds.
Allen, a 13-year NBA veteran, has been with the Grizzlies since 2010, and the team might offer only a minimum salary for next season. In 2016-17, Allen averaged 9.1 points, 5.5 rebounds and 1.4 assists.
Carter, at age 40, remains productive, averaging 8.0 points, 3.1 rebounds and 1.8 assists this season.
After six tumultuous seasons with the Portland Trail Blazers to begin his NBA career, Randolph has found a home in Memphis since joining the team in 2009. Randolph might take a lower contract offer from the Grizzlies so he can finish out his playing days in Memphis. Randolph, who turns 36 on July 16, averaged 14.1 points and 8.2 rebounds this season.
"We're on both paths. We're trying to develop young players, not just for the future but with guys who can come in and play early on," Wallace said. "It's rewarding to be on both paths because you never sell young players short."
-- Nick Silva