Despite playing a key role for the team this past season, forward JaMychal Green has yet to hear from the Memphis Grizzlies during the first several days of free agency, according to the Commercial Appeal.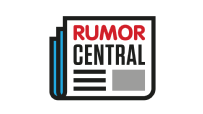 "I'm looking at two offer sheets and two sign-and-trade (scenarios)," Green's agent, Michael Hodges, said. "Seems to us Memphis is going in a different direction."
Green is a restricted free agent, and the Grizzlies are apparently letting the market set the price for the three-year NBA veteran. If Green signs an offer sheet from another NBA team, the Grizzlies will have the opportunity to match it.
In 77 appearances, including 75 starts, during the 2016-17 regular season, Green averaged 8.9 points, 7.1 rebounds and 1.1 assists per game. Green also made 38.2 percent of his 3-point attempts.
-- Nick Silva