The Memphis Grizzlies have finally agreed to terms with 2017 second-round selection Ivan Rabb, who was taken with the No. 35 pick. According to Marc J. Spears of The Undefeated, Rabb's deal is for three years and likely not fully guaranteed for the 2019-20 NBA season.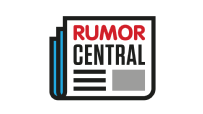 With Rabb agreeing to his contract, the last order of offseason business for the Grizzlies ahead of training camp opening next week is to re-sign forward JaMychal Green, who is a restricted free agent. The market has not been kind to most of the restricted free agents this offseason, and in addition to Green, Chicago's Nikola Mirotic and Phoenix's Alex Len remain unsigned after Denver's Mason Plumlee agreed to a reported three-year, $41 million deal on Monday. The Grizzlies and Green seem far away from making a deal, which could force his hand to sign the one-year, $2,820,497 qualifying offer.
Chris Herrington of The Commercial Appeal has some thoughts on Green's situation and writes about the possibility of the three-year NBA veteran taking the qualifying offer: "I still think that's a bad outcome for both parties, but with the Plumlee deal now muddying the negotiating waters, it would no longer surprise me."
If Green, like Dallas' Nerlens Noel, takes the qualifying offer, he will be an unrestricted free agent in 2018.
In 77 appearances (including 75 starts) during the 2016-17 regular season, Green averaged 8.9 points, 7.1 rebounds and 1.1 assists per game. Green also made 38.2 percent of his 3-point attempts.
-- Nick Silva