Kris Dunn was projected to be the Chicago Bulls' starting point guard, but he's missed the start of the 2017-18 regular season because of a left index finger dislocation. Whenever Dunn is cleared to play, Bulls coach Fred Hoiberg is planning to bring him off the bench, according to the Chicago Tribune.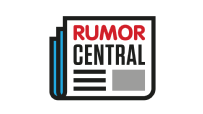 When asked about his situation, Dunn agreed with Hoiberg that coming off the bench is good for him right now as he gets into game shape.
"I'm not trying to come back and just go for the starting spot," Dunn said. "I want to come back, try to get my rhythm that I had going in the preseason, try to get confidence."
Until Dunn is up to speed and ready to join the first unit, Hoinberg will continue to start Jerian Grant at point guard.
"Every game I have to fight for my position," Grant said. "I have to be able to lead this team because this year the point guard has a lot of responsibility."
In three games, Grant is averaging 10.7 points and 7.3 assists.
-- Nick Silva