The Chicago Bulls are one of the worst teams in the NBA this season, which means head coach Fred Hoiberg will likely use a lot of lineups over the 82-game schedule. The tinkering began quickly, and one player who wants to gain a starting spot is guard/forward Denzel Valentine.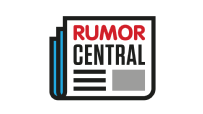 "Obviously, I want to be a starter. Who doesn't?" Valentine told the Chicago Tribune. "I started one game and thought I did pretty well. They make their decisions. We have to roll with it."
On Wednesday, Hoiberg dropped Paul Zipser from the first unit and promoted David Nwaba to the small forward position, instead of Valentine for his second start.
"If he puts me in the lineup in the future, I feel I can hold it down," Valentine said. "I'm excited for David. He works hard."
Hoiberg has gone with Robin Lopez, Lauri Markkanen, Justin Holiday and Jerian Grant as part of his starting group through six games. Eventually, Kris Dunn is expected to supplant Grant as the starting point guard.
Unless the Bulls make a trade, Zipser, Nwaba, Quincy Pondexter and Valentine will spend the season competing for the starting small forward position.
Valentine, selected with the No. 14 pick in the 2016 NBA draft, is currently averaging 9.2 points, 5.3 rebounds and 1.3 assists. Valentine is also shooting 36.4 percent from behind the 3-point line.
-- Nick Silva