On Thursday, the Toronto Raptors announced that guard Delon Wright suffered a dislocation of his right shoulder in Wednesday's game against the New Orleans Pelicans. Wright had the shoulder looked at by the medical staff, and a timeline for his recovery might be given on Friday. Wright suffered the same injury in 2016, and he missed almost six months following surgery to repair the shoulder.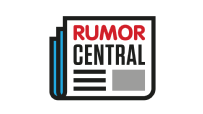 The Raptors currently have an open spot on their 15-man roster and could look at bringing someone in to provide more cover in the backcourt. At the time, the Raptors are apparently leaning toward not signing a free agent.
According to Josh Lewenberg of TSN, Raptors general manager Bobby Webster said they will run with Fred VanVleet as the backup at point guard behind Kyle Lowry, and Lorenzo Brown will serve as the third option. Brown is currently signed to a two-way contract and has been playing in the G League with Toronto's team, Raptors 905.
The Raptors are currently about $1.02 million below the luxury tax line, so calling up Brown makes sense as he doesn't count against the salary cap.
Wright, the No. 20 selection in the 2015 NBA draft, has made 12 appearances this season and is averaging 20.9 minutes, 7.6 points, 2.6 assists and 2.4 rebounds, which are all career highs. In his first two years in the NBA, Wright played in a total of 54 games.
-- Nick Silva