The King's Quest
When will LeBron break Kareem's record?
LeBron James is on the verge of passing Kareem Abdul-Jabbar to become the NBA's all-time leading scorer. Abdul-Jabbar has been atop the career points list since April 5, 1984, when he broke the mark previously held by Wilt Chamberlain. Now James has that record within reach.
So when will James score the 36 points he needs to surpass Abdul-Jabbar's career total of 38,387?
James is averaging 30.0 points per game this season, putting him on track to break the record Thursday at home against the Milwaukee Bucks, Abdul-Jabbar's original team.
We'll have ongoing coverage of The King's quest, including updated game-by-game projections and complete stats, throughout the season.
JAMES VS. ABDUL-JABBAR
YEAR-BY-YEAR POINT TOTALS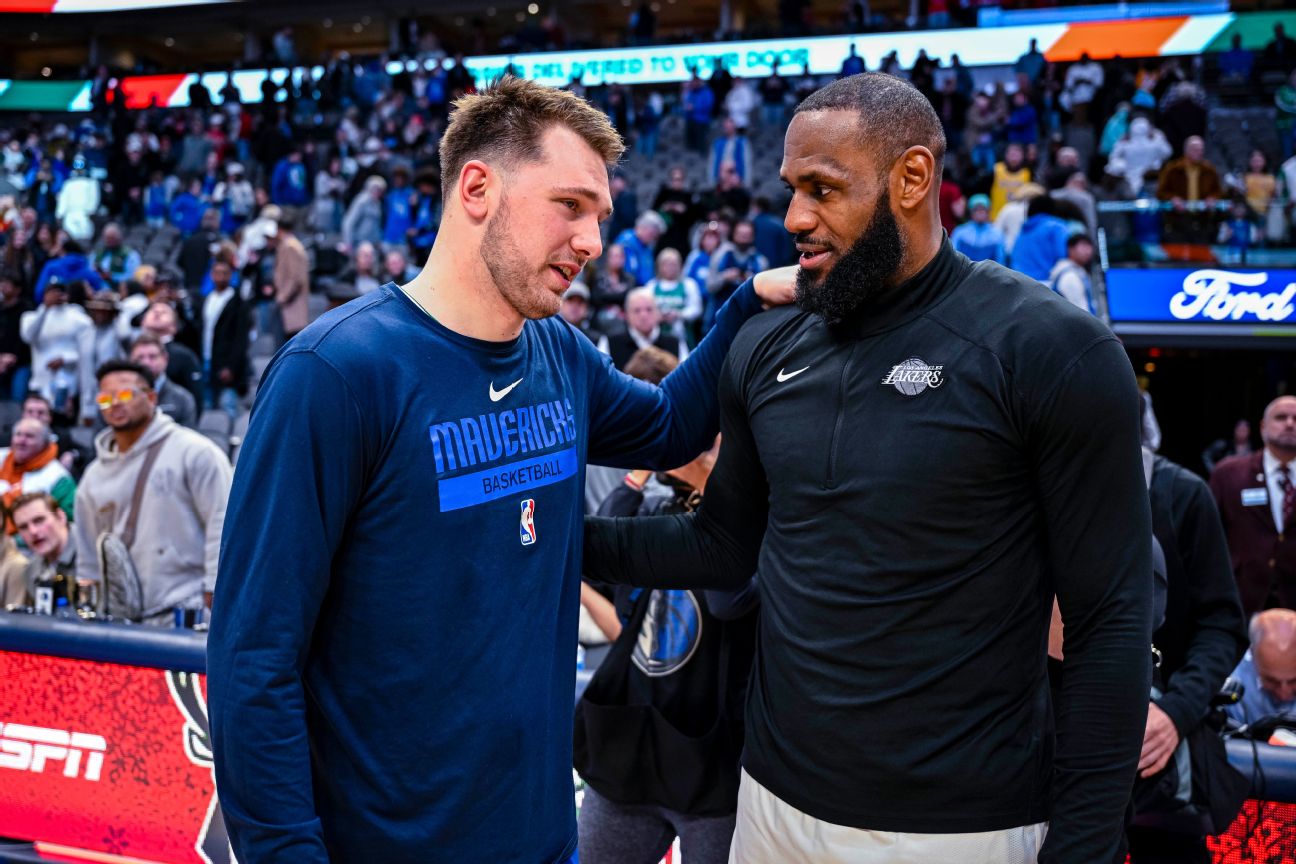 "It's just amazing to watch him. It's his 20th season, and what he's doing -- he's scoring 30, 40 almost every night. He's just incredible."
LUKA DONCIC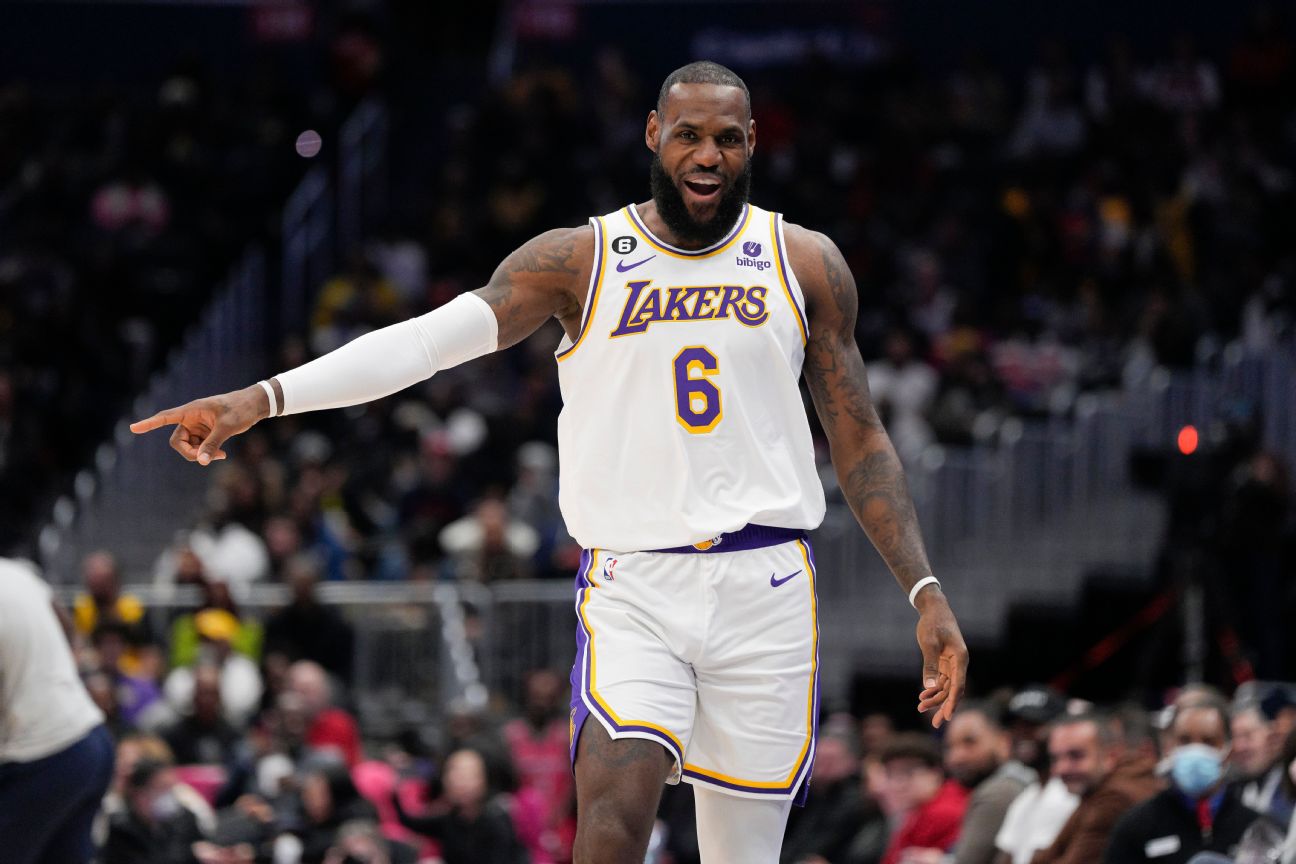 "The scoring record was never, ever even thought of in my head because I've always been a pass-first guy."
LeBRON JAMES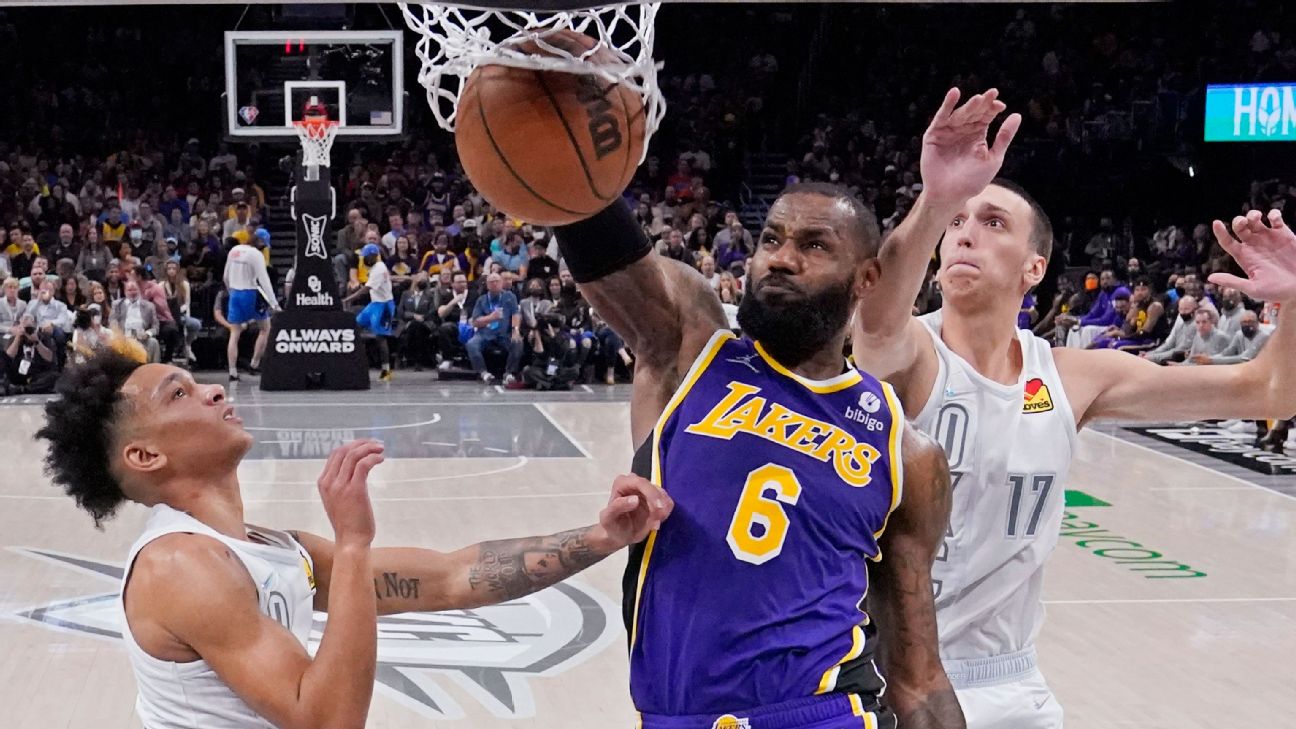 AP PHOTO/SUE OGROCKI
MORE LEBRON JAMES
Edited by Adam Reisinger.
Produced by ESPN Creative Studio: Michelle Bashaw, Rob Booth, Chris DeLisle, Jessi Dodge, Heather Donahue, Jarret Gabel, Luke Knox, Rachel Weiss.
Illustrations by Iveta Karpathyova. Development by Christian Ramirez. Research by ESPN Stats & Information.