Following in the footsteps of Paul Pogba, veteran forward Lukas Podolski has become the latest professional footballer to score his very own Twitter emoji.
Having officially joined Japanese side Vissel Kobe earlier in the week, the former Germany international set about using his custom-made emoticon at every opportunity.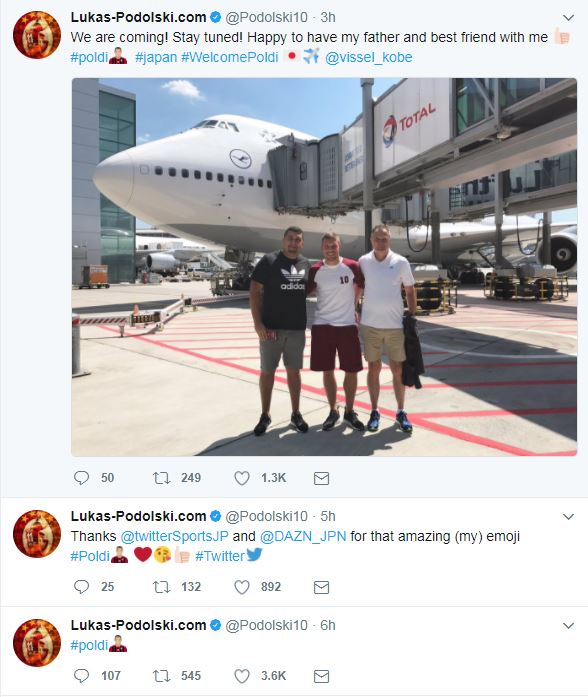 According to the man himself, the #Poldi emoji is the result of a collaboration between Twitter Sport and DAZN, the Japanese sports streaming company.
Very slick, though perhaps a little limited as to when and where people will be able to use it.
Perhaps we'll be seeing Podolski making his J League debut for Vissel with his own hashtag and emoji stitched onto his boots, just like Pogba did back in February.