Now
Jesse Rogers
ESPN Staff Writer
Watch Yu Darvish discuss the blister which ended his start on Tuesday,
Jesse Rogers
ESPN Staff Writer
You can see the blister on Yu Darvish's ring finger. It knocked him out of Tuesday's spring start but he says he'll be ok.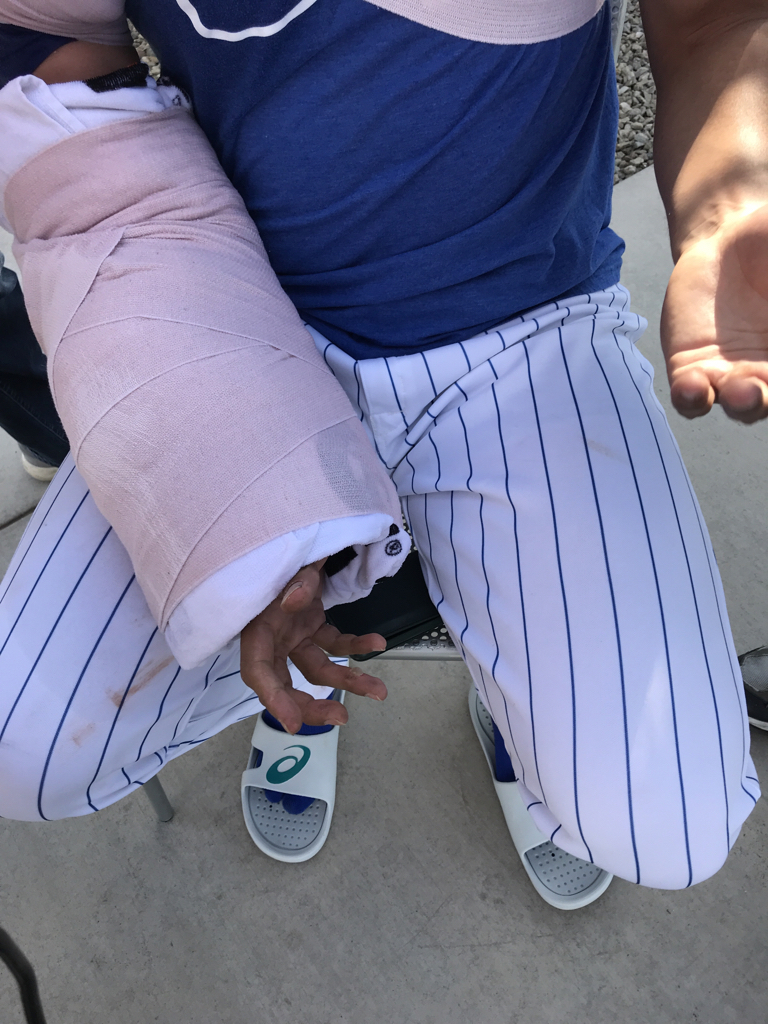 Coley Harvey
ESPN Staff Writer
Dellin Betances felt he owed it to his teammates to get an MRI today, and to get his shoulder injury fixed.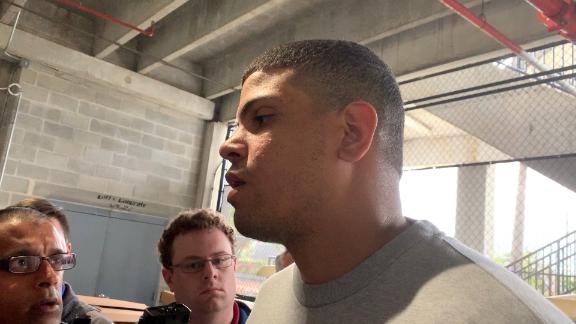 Marly Rivera
ESPN Writer
Yankees GM Brian Cashman just told reporters in Tampa that Dellin Betances will start season on the "injured list" with right shoulder impingement.
Charles Moynihan
ESPN Producer
Things are getting hot at Tempe Diablo Stadium. On the same day the Angels agreed to an extension with perennial MVP Mike Trout, a grounds crew tractor caught on fire next to the 1st base dugout. Firefighters quickly extinguished the flames.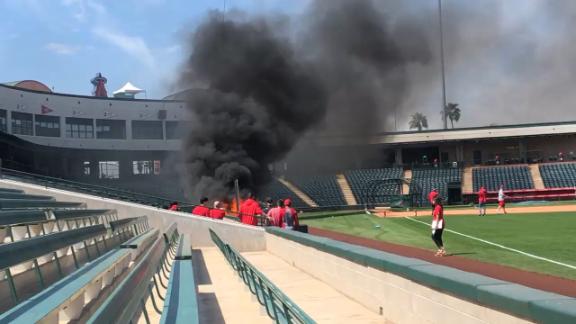 Rick Sutcliffe
@Sut_ESPN

Quite an honor when Billy and Hawk stick around to see "The Kid Hit" Nico Hoerner @Cubs
Rick Sutcliffe
@Sut_ESPN

@Mariners Kyle Lewis is impressing all at @SloanParkMesa today. Won't be long Seattle!!
Alden Gonzalez
ESPN Staff Writer
It seemed like nobody ever wanted to believe him, but Mike Trout truly likes playing for the Angels. He had no interest in all the hoopla that would have come with playing close to home on the Phillies. The Angels knew if they were aggressive with their offer, they had a good chance to get him.
FiveThirtyEight
@FiveThirtyEight
Mike Trout is a $430 million bargain. 53eig.ht/2JrvVcG
Rick Sutcliffe
@Sut_ESPN

I like the look of @CubsJoeMadd bench today! Billy and the Hawk!! @Cubs pic.twitter.com/zF8TiJDn4E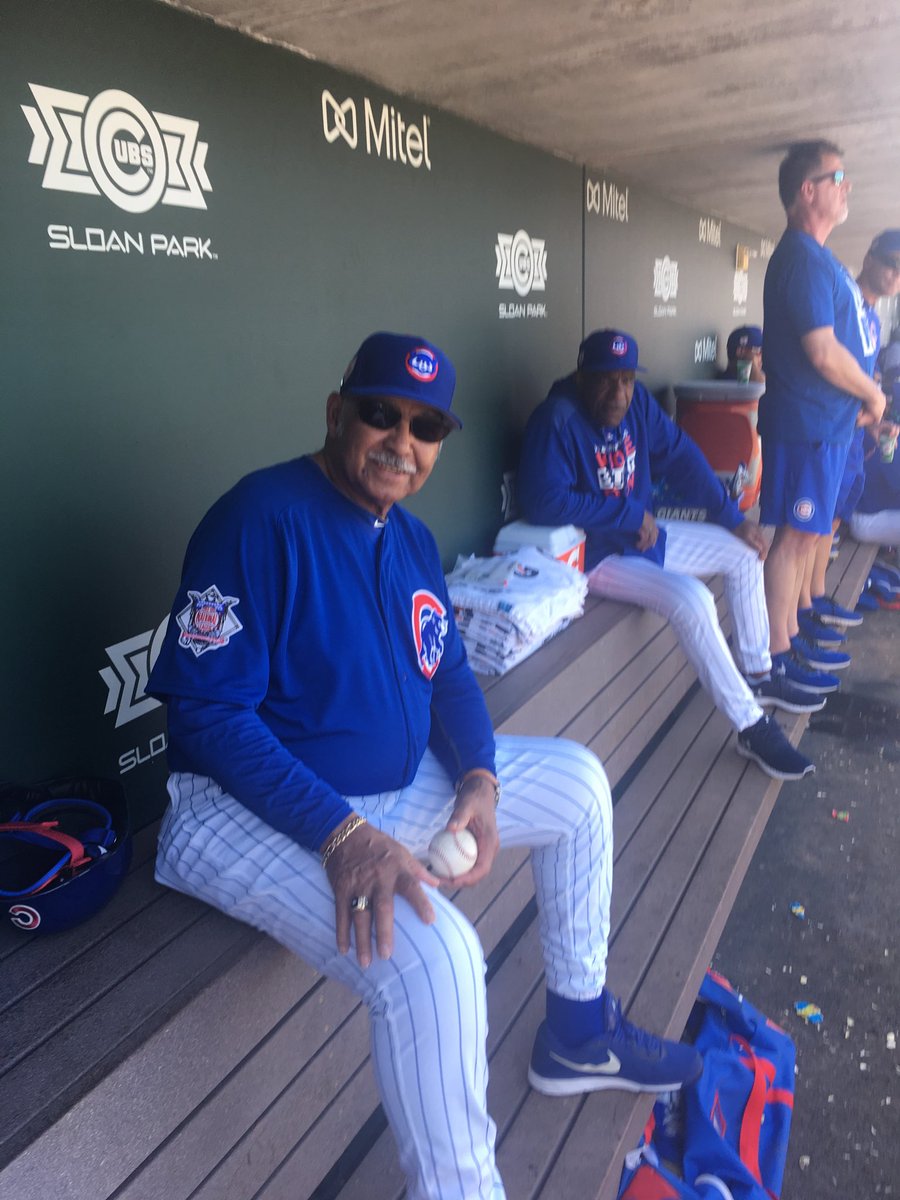 Coley Harvey
ESPN Staff Writer
Assuming today's game against the Rays gets played (a lot of rain in the forecast), the Yankees will be going with an opener: CF Gardner RF Judge DH Stanton C Sánchez 3B Andújar 1B Bird 2B Torres SS Tulowitzki LF Frazier SP Green
David Payne Purdum
@DavidPurdum
Since Sunday, @SuperBookUSA has taken 10 bets on Bradley to win the NCAA tournament, per @vegasmurray. The Braves are 5,000/1.
Rick Sutcliffe
@Sut_ESPN

Camp is now complete with the arrival of @Cubs @baseballhall Sweet Swinging Billy Williams pic.twitter.com/SyeuhlXdPX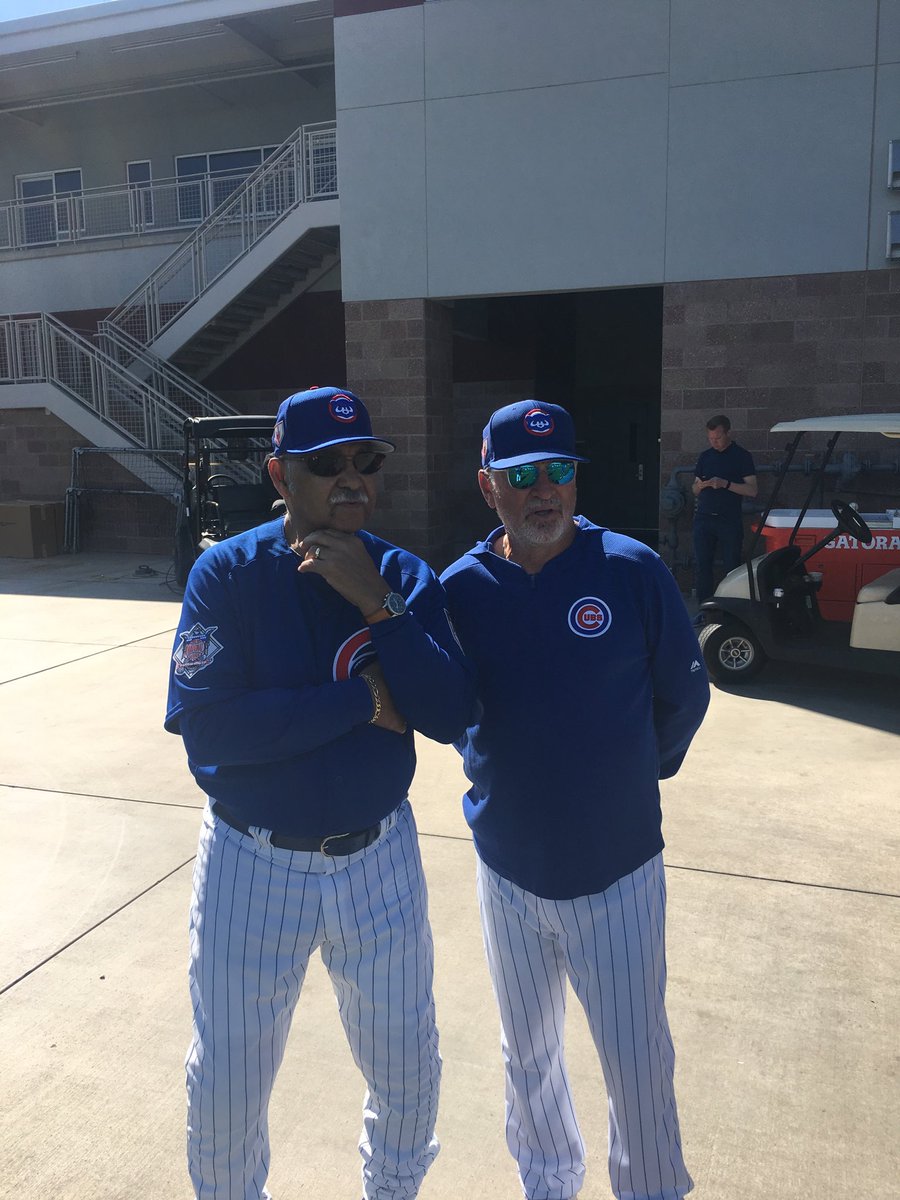 Bill Barnwell
@billbarnwell

Any Angels fans out there upset Mike Trout agreed to an extension today? twitter.com/pugbandit/stat…
SportsCenter
@SportsCenter

Mike Trout's extension is something special compared to the biggest contracts across the NBA, NFL and NHL 😳 pic.twitter.com/nemn7DAEH5