Cousins' fumble returned for Seattle TD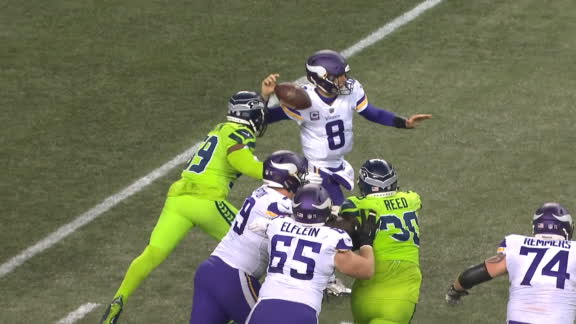 Seahawks dominate Vikings, win fourth straight game
Kirk Cousins and the Vikings have no answer for the Seahawks' defense as Seattle wins 21-7.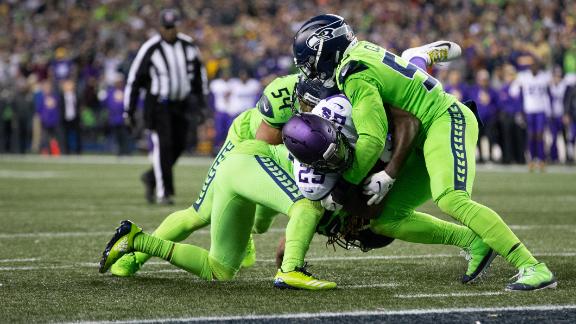 Seahawks defense leads the way in win vs. Vikings
The Seahawks' defense bottles up Kirk Cousins and the Vikings' offense as they roll past Minnesota 21-7.
Wilson: Seahawks 'found a way' to win vs. Vikings
Russell Wilson recognizes that the offense wasn't great, but when they needed plays the Seahawks found a way to win.
Wagner calls win 'something to build on'
Seahawks linebacker Bobby Wagner calls the matchup vs. the Vikings a "defensive battle" and was disappointed that Minnesota scored late.
Cousins reacts to Seattle's shift in defensive schemes
Kirk Cousins says that at times it was impossible to reach either Adam Thielen or Stefon Diggs who were double teamed.
Carroll: Seahawks 'fortunate' for good defense in win
Pete Carroll credits Seattle's defense for lifting the Seahawks to a win against the Vikings.
Zimmer admits Wilson wasn't 'real successful tonight passing'
Mike Zimmer knows the Vikings have to improve in the red zone, noting Monday night's inability to score from the 2-yard line, and talks about Russell Wilson's lack of passing yards.
Carson dives for 2-yard Seahawks' TD
Chris Carson powers up the middle for a 2-yard touchdown.
Wilson breaks off 40-yard run
Russell Wilson scrambles out of the pocket and takes off for a 40-yard gain.
Top headlines
the playoffs are coming
Dolphins stun Pats with miracle last-second TD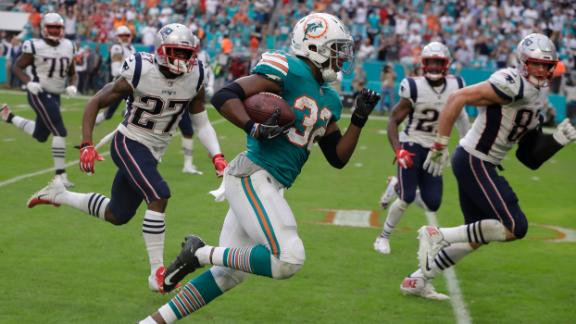 Cooper's third TD catch gives Cowboys OT win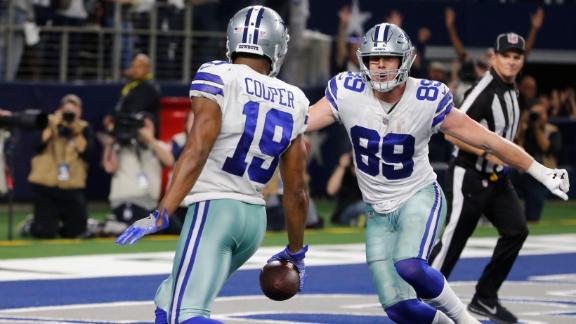 Bears' D overwhelms Goff, Rams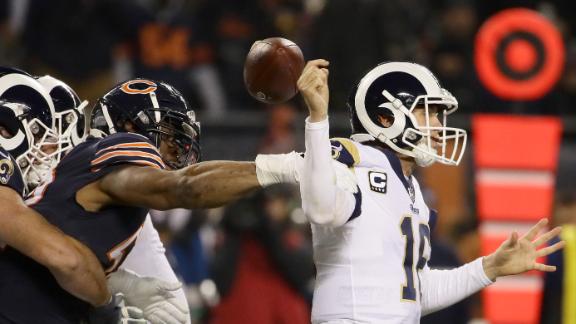 Chalk
Kezirian: Dolphins' win 'saved the sportsbooks'
Doug Kezirian explains how the Dolphins beating the Patriots affected the sportsbooks in Las Vegas.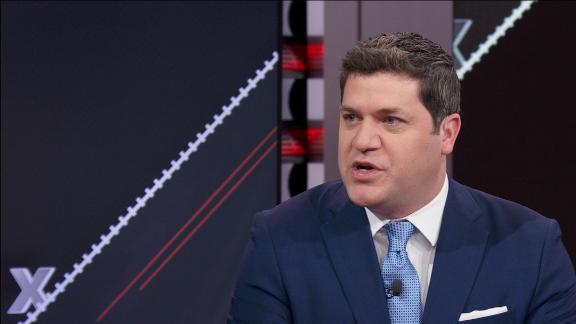 ESPN Illustration

Scoring is out of control in the NFL this season, with record highs in points, yards and passing touchdowns. We set out to answer why.
Why it pays to play defense
Espn.com Illustration

Aaron Donald and Khalil Mack are the two highest-paid defensive players in the NFL, and they haven't disappointed with dominant seasons.
AP Photo/Darron Cummings

With the Ravens heading to Atlanta, let's revisit the quarterback comparison.
Customise ESPN