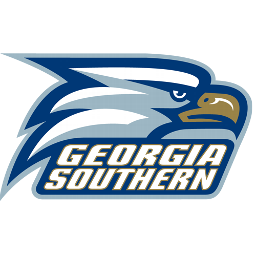 Alvarez's 19 lead Southern Miss over Georgia Southern 73-62
Tyren Moore drains a deep 3-pointer from downtown
Tyren Moore drains a deep 3-pointer from downtown
---
HATTIESBURG, Miss. -- — Neftali Alvarez scored 19 points as Southern Miss beat Georgia Southern 73-62 on Saturday.
Alvarez added four steals for the Golden Eagles (24-5, 13-3 Sun Belt Conference). Felipe Haase added 13 points while shooting 5 for 9, including 1 for 4 from beyond the arc, and he also had nine rebounds and seven assists. DeAndre Pinckney recorded 12 points and shot 5 of 10 from the field and 2 for 3 from the line.
Tyren Moore led the Eagles (14-15, 7-9) in scoring, finishing with 14 points. Georgia Southern also got 12 points and seven rebounds from Carlos Curry. Andrei Savrasov also had 12 points and six rebounds.
NEXT UP
Both teams next play Wednesday. Southern Miss visits Old Dominion while Georgia Southern hosts Coastal Carolina.
------
The Associated Press created this story using technology provided by Data Skrive and data from Sportradar.