'I am like everyone else, but control emotions better'
The former India captain says he also gets angry and disappointed, but has learned how to handle those emotions
Manjrekar: Very unlikely we'll see someone like Dhoni again
Sanjay Manjrekar talks about MS Dhoni's retirement announcement
What We Remember: The six to win the World Cup
When India's captain brought home the world title with swagger and style
What is your favourite Dhoni shot?
Fans who came to watch the match at Lord's demonstrate their favourite MS Dhoni shot
Dhoni's best off-field moments
As MS Dhoni steps down as India's limited-overs captain, ESPNcricinfo looks back at his best sound-bytes over the years
Dhoni's top 10 ODI innings
Here's a look at the best chases from arguably the best ODI finisher of all time
Dhoni gets to 10,000 ODI runs
Why MS Dhoni's latest feat is a very impressive one
Men of the World Cup finals: MS Dhoni (2011)
Though not in the best touch, the Indian captain promoted himself ahead of a form batsman in the 2011 final and made sure India took the trophy
Dhoni takes India home in 2011 World Cup
In 2011, MS Dhoni helped end a 28-year wait for India and gifted Sachin Tendulkar something he had craved throughout his career
Chopra: Very few understood the pulse of ODIs the way Dhoni did
Aakash Chopra on how Dhoni is a 'once in a generation' cricketer
Dasgupta: Thank you MS for the lovely memories
Deep Dasgupta on how there will never be anyone like him
What next for MS Dhoni?
ESPNcricinfo's staffers try to figure out what Dhoni's future will be about
Badani: Dhoni would've reflected on his life during lockdown
Badani tries to make sense of Dhoni's decision to retire from internationals
How much does MS Dhoni care about data?
The analytics may say one thing, but MS Dhoni lives by his own rules
Hussey: Dhoni often said that he who panics last wins the game
Michael Hussey decodes MS Dhoni, the person, the cricketer, and the leader
ENGLAND V PAKISTAN
2ND TEST, SOUTHAMPTON
Dobell's bad light rant: If you want safety, use tennis balls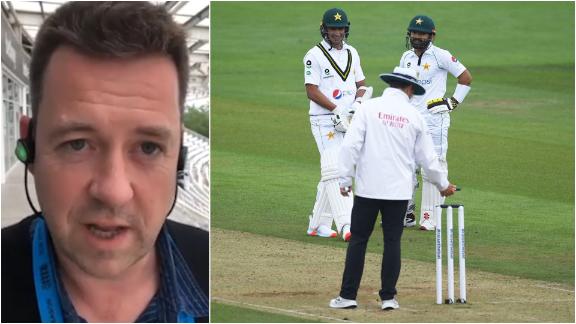 I've tried to play with a smile on my face - Anderson
Dobell: Rizwan has got Pakistan to just about par
#PoliteEnquiries: Was it worth the wait for Fawad Alam?
George Dobell and Osman Samiuddin answer your #PoliteEnquiries on poor, poor Alam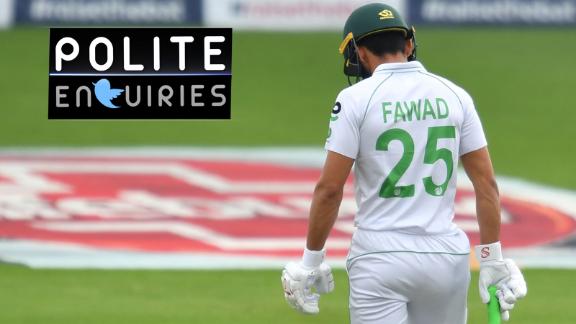 Anderson 'showed his class' to bounce back - Curran
RACISM ROW
SOUTH AFRICA NEWS
MUST WATCH
VIDEOS OF THE WEEK
Dasgupta: Thank you MS for the lovely memories
Deep Dasgupta on how there will never be anyone like him
#PoliteEnquiries: Do umpires even like playing cricket?!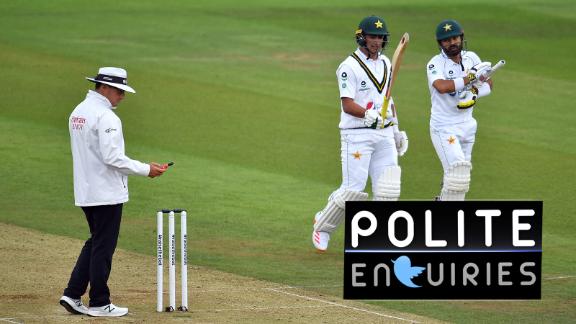 Bishop: Give women's game whatever is needed
Ian Bishop on what the future holds for women's cricket
We know IPL's really important for world cricket - Ben Oliver
Cricket Australia's head of national teams speaks about player availability for the IPL.
25 (fun) questions with Matt Henry
Taylor: Will be strange to play without crowds
'Look forward to playing with Hetmyer, Pooran - exciting players for world cricket'
Looking forward to Shakib's return - Akram Khan
BCB's director of operations discusses plans about Bangladesh's upcoming tour of SL
'Learn the guitar' - Lee's tip on how to maintain the bio-bubble
Star Sports Cricket Connected: Brett Lee on players having to be extra careful during the IPL
Kyle Jamieson reflects on ODI debut against India
New Zealand bowler Kyle Jamieson looks back at his ODI debut where he was named Man of the Match
Slater: There is respect between Kohli and Shastri
Star Sports Cricket Connected: Slater on why the partnership has worked for India
Manjrekar: Conditions in UAE will suit CSK and Dhoni's captaincy
Star Sports Cricket Connected: Also how Dhoni picks players despite their age
How do you bowl at the death?
There are a few options in terms of deliveries, but most have their cons
AUSTRALIA HOME SUMMER
POSSIBLE REJIG
AFP

Chris Turvey / © PA Photos

Getty Images

Sanka Vidanagama / © AFP/Getty Images

Aijaz Rahi / © Associated Press

Getty Images

Chris Hyde / © Getty Images

Associated Press

Most runs, most wickets, and a lot more

Getty Images

None

Getty Images
Customise ESPN