East Final - Game 1
FLA leads series 1-0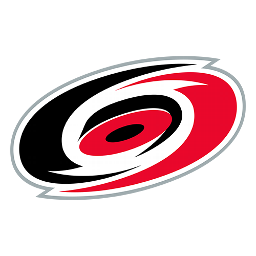 Tkachuk ends 6th-longest game in NHL history, Panthers outlast Hurricanes 3-2 in 4th OT
RALEIGH, N.C. -- — Back and forth they went, the Florida Panthers and Carolina Hurricanes playing a game that seemed destined to have no end while leaving legs growing wobbly with each passing minute.
Then, just as the teams appeared headed for yet another extra period, Matthew Tkachuk pounced on his chance to finish off yet another overtime and road victory for the Panthers in these playoffs.
Tkachuk beat Frederik Andersen in the final seconds of the fourth overtime to give the Panthers a 3-2 victory over the Hurricanes early Friday in Game 1 of the Eastern Conference final.
Tkachuck took a feed from Sam Bennett after Florida won a battle for the puck as Carolina tried to clear it from the zone, then whipped a shot from the right circle past Andersen with 12.7 seconds left.
That sent Tkachuck racing toward center ice to celebrate with teammates in what turned into the longest game in either franchises' history, as well as the sixth-longest game in NHL history.
"Definitely, tired but I think you're less tired when you win," Tkachuk said, adding: "I hope you guys and everybody else enjoyed that game, because what I'm seeing is two really good teams fighting it out for every inch."
Florida won its seventh straight road game in these playoffs and improved to 5-0 in overtime. Game 2 is Saturday night in Raleigh, less than 48 hours after the teams played more than two full games worth of hockey.
This one ended roughly six hours after the puck drop.
"We didn't even know what overtime we were in," Panthers forward Ryan Lomberg said.
Aleksander Barkov and Carter Verhaeghe scored in regulation for the Panthers, and Sergei Bobrovsky made 63 saves in what turned into a goaltender battle as the game got more ragged and players racked up the ice time.
Andersen finished with 57 saves for Carolina, which got power-play goals from Seth Jarvis and Stefan Noesen.
"It was a good goalie battle," Carolina coach Rod Brind'Amour said. "It was unfortuante we just couldn't find one."
Tkachuk finally ended a game that had multiple wild sequences in critical late moments.
Most notably, there was Lomberg appearing to have the winning goal in his return to Florida's lineup from injury, beating Jalen Chatfield in a battle and then whipping the puck by Andrersen 2 1/2 minutes into the first OT.
But Carolina successfully challenged the play for goaltender interference. Replays showed Florida's Colin White — while being bumped by Carolina's Jack Drury — making skate-to-skate contact with Andersen, then bumping him as Andersen ended up on all fours on the other side of the crease before Lomberg's shot found the net.
Later in that first OT, Jarvis — who had the game's first goal on a power-play blast from the slot — nearly ended it on a loose rebound but rang the crossbar.
It turned out, the game was nowhere near its epic finish.
Florida hadn't been to an Eastern Conference final since 1996, before a large chunk of its roster had even been born. But these Panthers had turned a late surge to qualify for the final wild-card spot into a postseason-shaking moment by taking down Boston following the Bruins' record-setting 65 wins and 135 points, followed by beating a Toronto team buzzing off its first series win in nearly two decades.
Now the Panthers have handed the Hurricanes — who had the league's second-best regular-season record — their first series deficit of the postseason.
Carolina is in the Eastern final for the second time in five years. The last time, it was a feel-good surprise for a young core that had just ended a nine-year postseason drought. They had since accomplished the goal of building a consistent winner and Cup contender, though second-round exits the past two seasons on home ice had cast a damper on some of that sustained success.
This time, Carolina beat the New York Islanders in six games and then the New Jersey Devils in five to make it back. But on a night when both teams had plenty of chances to end this one in any of the OTs, Carolina ended up losing its ninth straight game in the conference-final round dating to 2009 in brutal fashion.
"It was kind of really who was going to make the last mistake," Carolina captain Jordan Staal said. "Unfortunately, it was us."
LONGEST GAME
The longest game in NHL history came on March 24, 1936, when the Detroit Red Wings beat the Montreal Maroons 1-0 in the sixth overtime on Mud Bruneteau's goal at 116 minutes, 30 seconds of extra play.
FRANCHISE MARKS
Florida's previous record for longest game was 104:31 in Game 4 of the 1996 Stanley Cup final against Colorado. Carolina's previous record was 114:47 for Game 3 of the 2002 Stanley Cup final. The teams each lost those games.
SEMIFINAL SKID
Carolina's losing streak in the NHL semifinals dates to Pittsburgh's sweep of the Hurricanes in 2009 when Maurice was in his second stint as Carolina's coach. Boston then swept the Hurricanes a decade later.
WELCOME BACK
Both teams welcomed back forwards from lengthy injuries.
Carolina's Teuvo Teravainen hadn't played since suffering what the team described as a hand injury in Game 2 of the first-round series against the New York Islanders. The injury required surgery on April 20 and left him with a scar running the length of his left thumb.
Lomberg had missed eight straight games due to an upper-body injury.
------
Follow Aaron Beard on Twitter at http://www.twitter.com/aaronbeardap
------
AP NHL Playoffs: https://apnews.com/hub/stanley-cup and https://twitter.com/AP--Sports
PNC Arena
Attendance: 18,680
Capacity: 18,680
Referees:
Chris Lee
Gord Dwyer
Steve Kozari
Linesmen:
Brad Kovachik
Shandor Alphonso
Bevan Mills
2023-24 Atlantic Division Standings
2023-24 Metropolitan Division Standings