On Monday, forward Nikola Mirotic participated in the Chicago Bulls' practice session. While Mirotic was on the floor with Bobby Portis for the first time in almost six weeks, the two still have not talked since their altercation.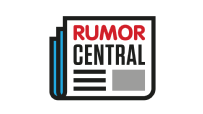 "There will have to be some interaction at some point obviously now that they're out there playing together," coach Fred Hoiberg told NBC Sports Chicago. "They'll be on the same team and playing against each other. So it is important to get those guys communicating, which I think we're all confident will happen."
On Oct. 17, Mirotic suffered fractures to his upper jaw and a concussion during the scuffle with Portis. Mirotic has let it be known that he wants out, if the Bulls keep Portis, however management has balked at his request. Mirotic is not eligible to be traded until Jan. 15.
Whenever Mirotic is cleared to play, he will have to compete against Portis for the backup power forward position. Currently, Hoiberg is starting rookie Lauri Markkanen at power forward.
-- Nick Silva