The Seattle Mariners apparently are interested in keeping Hisashi Iwakuma around as he recovers from shoulder surgery.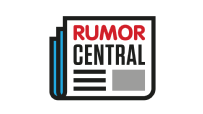 Iwakuma on Monday told reporters in his native Japan, including the Japan Times, that he is considering an offer he has received from the Mariners. "Hopefully I will be able to make a positive announcement soon," said the 36-year-old Iwakuma.
Iwakuma made $14 million last season and became a free agent after the Mariners declined his contract option for 2018.
Iwakuma was a key member of the Mariners' rotation from 2012-16, compiling a 63-37 record with a 3.39 ERA. He went 2-0 with a 4.35 ERA in six starts this year before being sidelined with a shoulder injury that required surgery in September.
MLB.com's Greg Johns says Iwakuma is not expected to throw again until spring training, so any deal with the Mariners will likely be a minor league one or a major-league contract with minimal financial commitment up front.
- Doug Mittler