Most rookies, after completing their first season in the NBA, commit to playing on the Summer League team to continue their development. Denver Nuggets forward Juan Hernangomez is one of those players.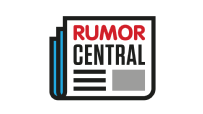 "Yeah, I think I'm going to play summer league. I like to compete," Hernangomez told Hoopshype.com. "They asked me if I was down for it, and I really would like to go and play a couple of games, be around the team and keep developing as a player."
Hernangomez is set to have an active summer, as he will be with the Nuggets in Las Vegas from July 7-17 and then join up with Spain's national team, which will compete at EuroBasket 2017. That event runs from Aug. 31 through Sept. 17.
Hernangomez, the No. 15 selection in the 2016 NBA draft, made 62 appearances during his rookie season and averaged 4.9 points and 3.0 rebounds. He also made 40.7 percent of his shots from behind the 3-point line.
-- Nick Silva