According to the Chicago Tribune, the Chicago Bulls are shopping point guard Rajon Rondo to other NBA teams. If they can't find a taker for Rondo by Friday's deadline, the Bulls are expected to place him on waivers.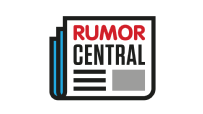 Rondo is owed $13.39 million for 2017-18, but only $3 million of his salary is guaranteed if he's waived on Friday. Management recently said the team wants Rondo to return, but that thinking might have changed with the Jimmy Butler trade to the Minnesota Timberwolves.
The Bulls received Kris Dunn as part of the Butler trade, and he could be the starting point guard next season. The backups currently include Cameron Payne and Jerian Grant, but one of those players could be moved, too, if they sign a highly-rated Serbian point guard.
According to Tony Jones of the Salt Lake Tribune, the Bulls are close to signing Milos Teodosic.
In recent days, the Utah Jazz were reported to be the favorite to sign Teodosic due to his relationship with head coach Quin Snyder, but they may not offer him a contract if they re-sign George Hill. Teodosic has been linked with the Jazz, Sacramento Kings and Brooklyn Nets for several months, but he could end up with the Bulls. There are reports that Teodosic's agent may seek a three-year deal paying up to $10 million annually, which would be available if Rondo is waived.
Regarded by experts as one of the best players outside the United States, the 6-foot-5 Teodosic averaged 14.2 points, 6.7 assists and 2.3 rebounds per game this past season with CSKA Moscow.
-- Nick Silva