Backup swingman Jeremy Lamb has not lived up to expectations during his two years with the Charlotte Hornets. So, this offseason he has spent a lot of time working on his game with head coach Steve Clifford.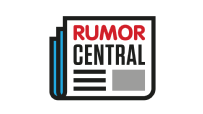 "I'm really excited about what he's done and where he's at," Clifford told The Charlotte Observer.
In 2016-17, Lamb made 62 appearances and averaged 9.7 points, 4.3 rebounds and 1.2 assists. While those were career highs for the five-year NBA veteran, Lamb only made 28.1 percent of his shots from behind the 3-point line.
Lamb, owed $14.48 million through the 2018-19 season, will enter training camp in a competition with Treveon Graham and rookie Dwayne Bacon for the main backup role at small forward and at shooting guard with Bacon and fellow rookie Malik Monk.
-- Nick Silva