The Dallas Mavericks played their second preseason game on Wednesday against the Chicago Bulls, and head coach Rick Carlisle used 10 players during the first half, as he did in the first game.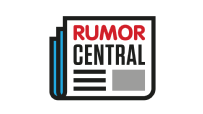 The first unit consists of a frontcourt with Dirk Nowitzki at center and Harrison Barnes and Wesley Matthews at the forward positions. The starting guards are Seth Curry and rookie Dennis Smith Jr. The group used as the main backups were JJ Barea, Devin Harris, Yogi Ferrell, Dwight Powell and Nerlens Noel.
"It's likely pretty close," Carlisle told The Dallas Morning News regarding his initial primary rotation. "But we got a ways to go and more stuff to get through."
Nowitzki will still get plenty of minutes at power forward, but with the evolution of the NBA game, the Mavericks head coach believes shifting the 19-year veteran to center is best for the team.
"Things have changed a lot with matchups and things like that," Carlisle said. "To me, it's really a function of the stage of his career, the guys that need to be in the game with him for us to have a chance to function as well as we need to."
-- Nick Silva