When the Toronto Raptors traded Cory Joseph to the Indiana Pacers this summer, it opened up a competition during training camp and the preseason for the main backup point guard role behind starter Kyle Lowry. The two players competing for that spot are Delon Wright and Fred VanVleet.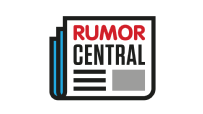 "Being the competitors that we are, we've been coming in and competing against each other every day," VanVleet told Sportsnet.ca. "But to have that at stake makes it more enthusiastic, I'll just say that."
According to Michael Grange of Sportsnet, neither Wright nor VanVleet have played better than the other during the first two preseason games against the LA Clippers. That leaves three more games to impress head coach Dwane Casey before the regular season tips off Oct. 19 against Chicago.
In 2016-17, Wright made 27 appearances and averaged 5.6 points, 2.1 assists and 1.8 rebounds. Wright, the No. 20 selection in the 2015 NBA draft, is entering his third season with the Raptors.
The Raptors needed help at point guard last season after Wright went out with an injury and signed VanVleet to a four-year contract that does offer full salary protection for 2017-18. In 37 appearances last season, VanVleet averaged 2.9 points and 1.1 rebounds.
-- Nick Silva