The Charlotte Hornets announced Thursday that starting shooting guard Nicolas Batum will be sidelined a projected six to eight weeks because of a partial tear of the ulnar collateral ligament in his left elbow. When addressing the media, head coach Steve Clifford announced Jeremy Lamb will replace Batum in the starting lineup.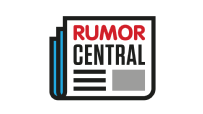 "He's worked so hard [on his defense], and not just for two months -- steady work since he's gotten here," Clifford told The Charlotte Observer. "The more he's worked, and the more he sees how his hard work is paying dividends, he's notched it up even more."
Lamb, entering his sixth season in the NBA, has played well in the first two preseason games as he is averaging 17.5 points, 5.5 rebounds and 3.0 assists. Lamb has also made 11-of-19 field-goal attempts.
"For my first two games, I thought it was good," Lamb said.
With Batum sidelined and Lamb promoted to the starting group, Treveon Graham and rookie Malik Monk should get more time on the floor as the backups at shooting guard.
-- Nick Silva