With two preseason games to play, there is a good chance Fred Hoiberg's starting lineup will include Jerian Grant and Justin Holiday in the backccourt and Paul Zipser, Nikola Mirotic and Robin Lopez in the frontcourt when the Chicago Bulls open the regular season on Oct. 19 against the Toronto Raptors, speculates the Chicago Tribune.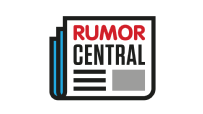 When asked about that group, Hoiberg responded: "I like the way they're playing for each other."
Kris Dunn was expected to be the starting point guard, but he's sidelined after dislocating his left index finger on Friday, and there is no timeline for when he might be cleared to play. Other players recovering from injuries and unavailable include Zach LaVine (knee) and Cameron Payne (foot).
With this projected starting unit and players missing because of injuries, Hoiberg will likely first use Bobby Portis, Lauri Markkanen and Denzel Valentine off the bench.
"There are a lot of shooters on this team," Mirotic said. "This is going to be our strength. We just need to keep moving the ball."
-- Nick Silva