Norman Powell was forced out of Sunday's game against Boston after seven minutes due to a hip-pointer injury. Rookie OG Anunoby ended up getting an extended run on the floor and if Powell has to miss any games, Toronto Raptors head coach Dwane Casey may promote Anunoby to the starting lineup.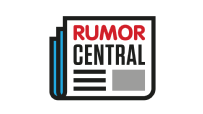 "The young man has been playing well defensively," Casey told the Toronto Sun. "Offensively, he's making the right reads, good cuts. He had one cut out that got a 3-ball for Kyle Lowry in the corner the other night. Without him reading that situation and cutting out to create space, it would have been a crowded situation."
Anunoby, the No. 23 selection in the 2017 NBA Draft out of Indiana, has played in all of Toronto's 12 games this season and he's averaging 5.8 points, 2.5 rebounds and 1.3 assists.
If Casey gives Anunoby a bigger role, the rookie is confident he won't disappoint his head coach or change how he approaches the game.
"Not really. Still playing hard, trying to make plays at both ends to help the team," Anunoby said.
-- Nick Silva