Other than perhaps Bill Russell, there's no player more revered for ratcheting his game up in the postseason than Michael Jordan. But in the two decades since His Airness hung 'em up in Chicago, who has consistently elevated his game more than anyone else?
Is it LeBron James? Kobe Bryant? Tim Duncan? What about ... Playoff Rondo?
Beginning in Year 1 of the true post-Jordan world (never mind that whole Washington era) and running through the end of 2018 Round 1, we examined every player who has played at least 1,500 postseason minutes -- all 157 of them -- and looked for who improved the most across each major statistical category.
To be clear, we aren't looking for the best postseason players. This is all about that playoff leap.
Of the 157 players in our pool, there is only one whose points, rebounds, assists, steals, blocks and turnovers per game are all better in the postseason. Before we get to the reveal, here's the breakdown:
Total players: 157

At least 1 category better: 153

At least 2 better: 120

At least 3 better: 78

At least 4 better: 37

At least 5 better: 11

All 6 categories: 1
---
So, how would you really define "better," anyway? For our purposes, we stuck to the basics. Sure, there are more nuanced all-in-one metrics that toss everything into a blender and spit out a number. But we were intrigued by the notion of across-the-board improvement, which is why we simply kept it to the counting stats. At the end of the day, looking at which players checked the most boxes in terms of increased production felt like a fair and straightforward approach.
Among all the players we looked at, only four of them saw their production head south in every category. Apologies to Chris Webber, Delonte West, David Wesley and Hedo Turkoglu -- you're not who we're looking for.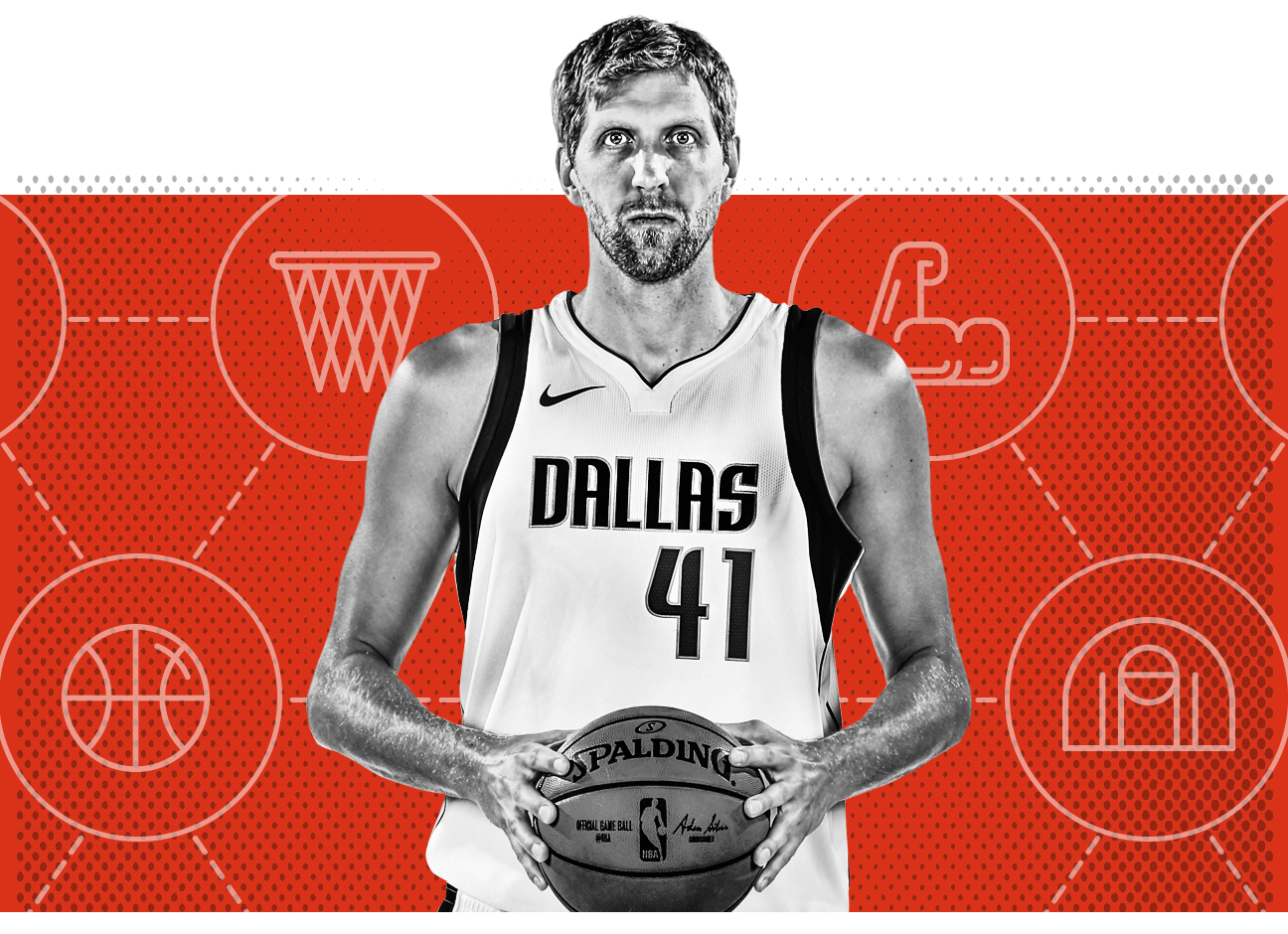 Whenever Dirk Nowitzki calls it quits, we'll remember him as perhaps the sweetest-shooting big of all time, the best European player ever and a Finals MVP for the only title team in Dallas Mavericks history. Though perhaps out of sight and out of mind given that the Mavs haven't won a playoff series since that title run in 2011, it should also be mentioned that nobody in our pool upped his scoring or rebounding averages as much as Dirk.
While that bizarre loss to the "We Believe" Warriors in the first round of his MVP season in 2007 might have left a sour taste, Nowitzki more often than not upped the ante when it mattered most. Of the top 100 in NBA history in scoring average, only two players -- Hakeem Olajuwon (who predates our post-Jordan pool) and Anthony Davis (who has played all of 404 postseason minutes) -- have a larger bump from the regular season to the playoffs.
What about on the other end of the spectrum? One relevant name: Kevin Love. He ranks among the bottom 10 in our pool in terms of total postseason drop-off. Even if you throw out the gaudy seasons in Minnesota, Love's production has slipped noticeably in the playoffs in each of his four seasons in Cleveland. Yes, he has taken those struggles to a new level so far in 2018, but it's nothing new.
It would make sense that Love's per-game averages would drop as LeBron James and Kyrie Irving (the previous three seasons) assumed larger roles. But even on a per-possession basis, Love's scoring, rebounding and shooting are all down, while his turnover rate has increased. Over these four postseasons, Love is shooting worse than 40 percent overall, including just 37 percent on 2s. When it comes to postseason production, Minnesota Kevin Love is not (yet?) walking through that door.
Just how hard is it to be better across the board? Out of our 157 players, only 11 checked the box in at least five of the six categories (points, rebounds, assists, steals, blocks and turnovers). An increase in turnovers is more or less expected from star players when we reach the postseason, where rotations shrink and the ball-dominant types assume a heavier burden. Of the top 35 postseason scorers in our group, six of them saw an uptick in turnovers in the postseason, including the likes of James, Kevin Durant and Stephen Curry. If we instead focus on the other categories, only nine players outperform their regular-season selves.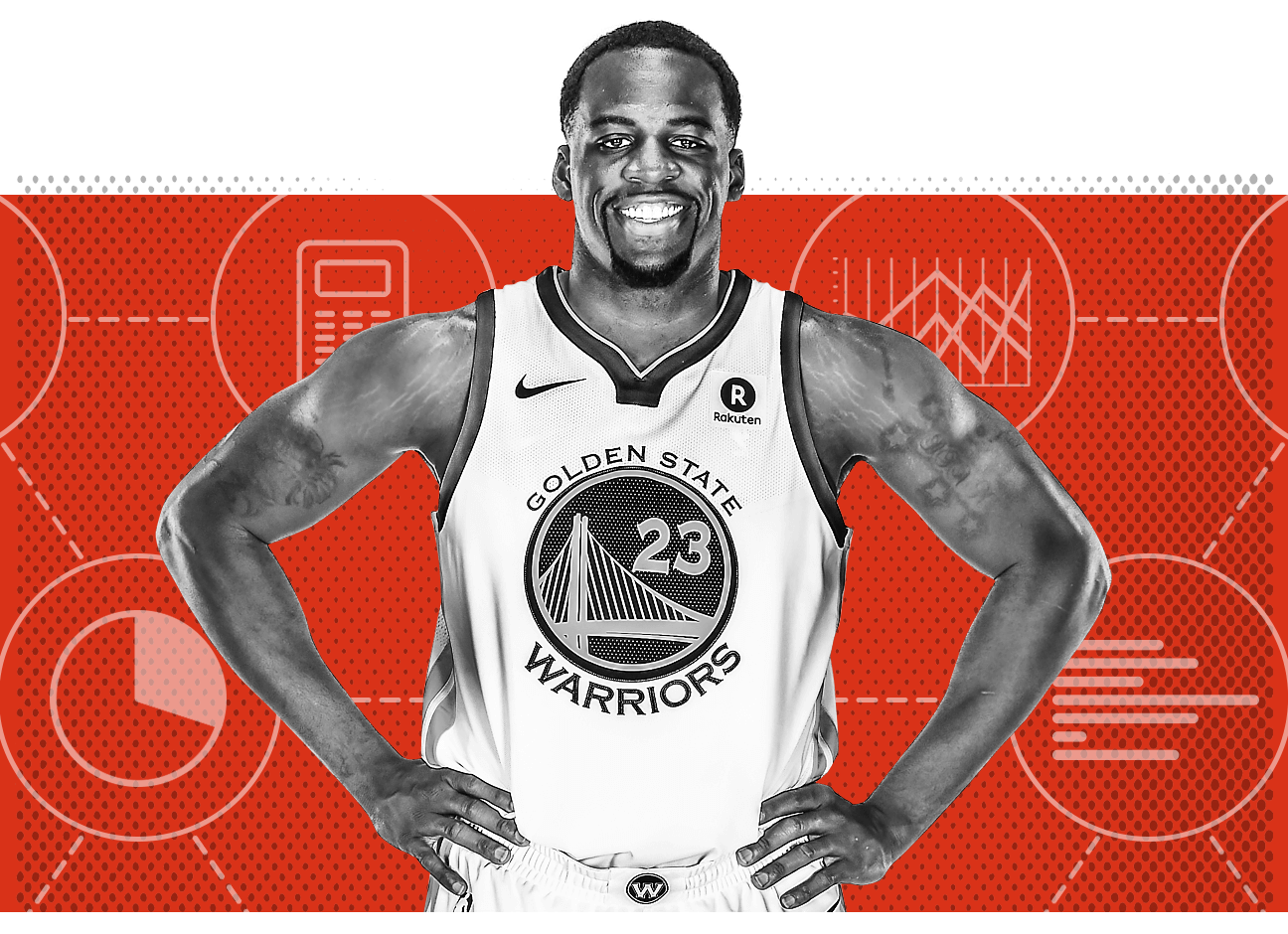 One of them is Draymond Green, who finished a rebound shy of a triple-double in the Warriors' Game 2 win on Tuesday.
"I live for playoff basketball," Green said after the game. "It's the most fun time of the year for me."
Going by game score -- an all-encompassing box score metric -- six of the 10 best games of Green's career have come in the playoffs, including his Game 7 performance in the 2016 NBA Finals, in which he finished with 32 points, 15 rebounds, 9 assists and 6 made 3s. That game is undoubtedly one of the most complete Game 7s in Finals history. It's also essentially gone with the wind, following Green's Game 5 suspension and the heroics of James and Irving to snag the title from the greatest regular-season team ever.
Bradley Beal was terrific in this year's Round 1 loss to the Toronto Raptors, continuing what has been a theme for him throughout his career. Derrick Rose -- who blasted onto the scene with a 36-point, 11-dime playoff debut as a rookie -- has shown a knack for overdelivering in the postseason. Even Robert Horry proved over the second half of his career that he was far more than simply "Big Shot Bob" when it came to the playoffs.
But none of them can quite stack up pound-for-pound with the one player who has proved to get better across the board at this time of year.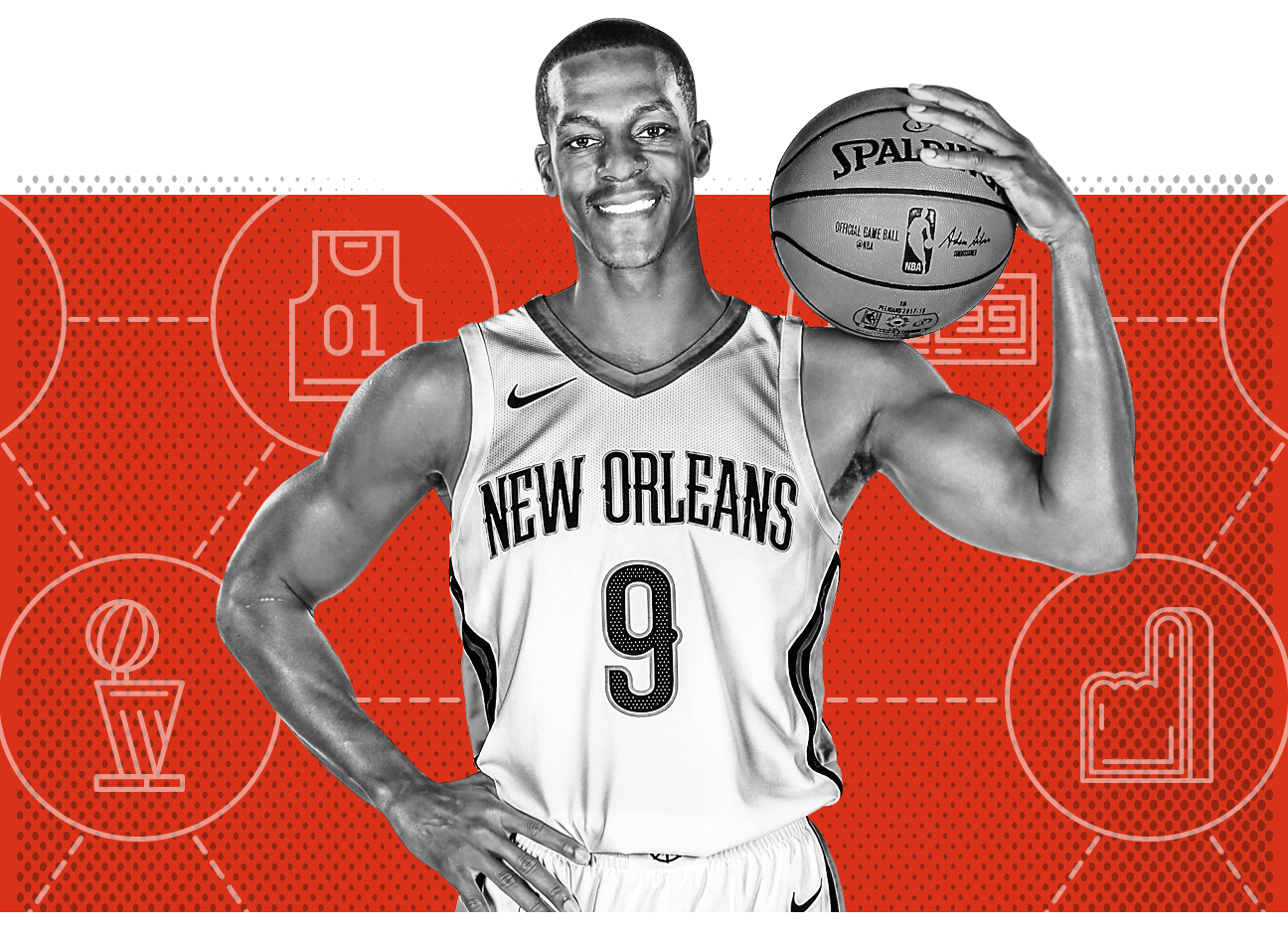 "There's no such thing as 'Playoff Rondo.'" - Rajon Rondo
Welp. Rondo dismissed this notion to The New York Times' Marc Stein last week, calling it a myth.
We're here to say that Playoff Rondo is very, very real. Be it in Boston or Chicago or now New Orleans (nothing to see here, Dallas), Rondo's ability to rise to the occasion is statistically unmatched in today's NBA. He is the only player out of our pool who scores more, rebounds more, assists more, steals more, blocks more and turns it over less when the games matter more. It's also true through the lens of player efficiency rating, as Rondo leads all active players in our group in largest increase (16.4 to 18.5), edging out Green.
Call it a myth if you want, but the numbers don't lie. All signs point to Rondo being the one player who undeniably gets better when the lights shine brightest.