The Washington Nationals, in search of a back-end starter, have "some interest" in reuniting with Detroit Tigers right-hander Jordan Zimmermann, per Nick Cafardo of the Boston Globe.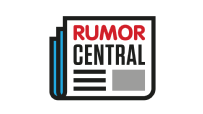 Zimmermann spent the first seven years of his career with the Nats before signing a five-year, $110 million free-agent deal with the Tigers ahead of the 2016 season. He went 70-50 with a 3.32 ERA in 178 starts for Washington, earning two All-Star berths. He also threw the first Nationals no-hitter against the Miami Marlins on the final day of the 2014 regular season.
The 31-year-old got off to a strong start in Detroit, earning American League Pitcher of the Month in April 2016. However, he's largely struggled to find consistency since then -- Zimmermann is 17-20 with a 5.60 ERA in 48 games (47 starts) with the Tigers -- partly because of a variety of injuries, including neck pain at the end of last season, for which he had to receive injections.
According to Cafardo, the rebuilding Tigers are hoping that Zimmermann's neck injections can "allow him to pitch as he once did for the Nationals and become a tradeable commodity again." Cafardo notes that it's likely Detroit would have to eat some of Zimmermann's contract, should he be dealt.
-- Alex Tekip