David Butler II/USA TODAY Sports

• Rounds 1 - 3: Friday, April 17, 7-9 p.m. ET Location: ESPN (Bristol, Connecticut)
Play WNBA Draft Challenge
ESPN


Can you predict the draft? Answer questions on where the future stars of the WNBA will end up for a chance at $1,000
WNBA
Kobe, Gianna Bryant honored with a WNBA award in their name
WNBA commissioner Cathy Engelbert announces The Kobe and Gigi Bryant WNBA Advocacy award as a way to carry on the legacy of Kobe Bryant's work in women's and girls' basketball.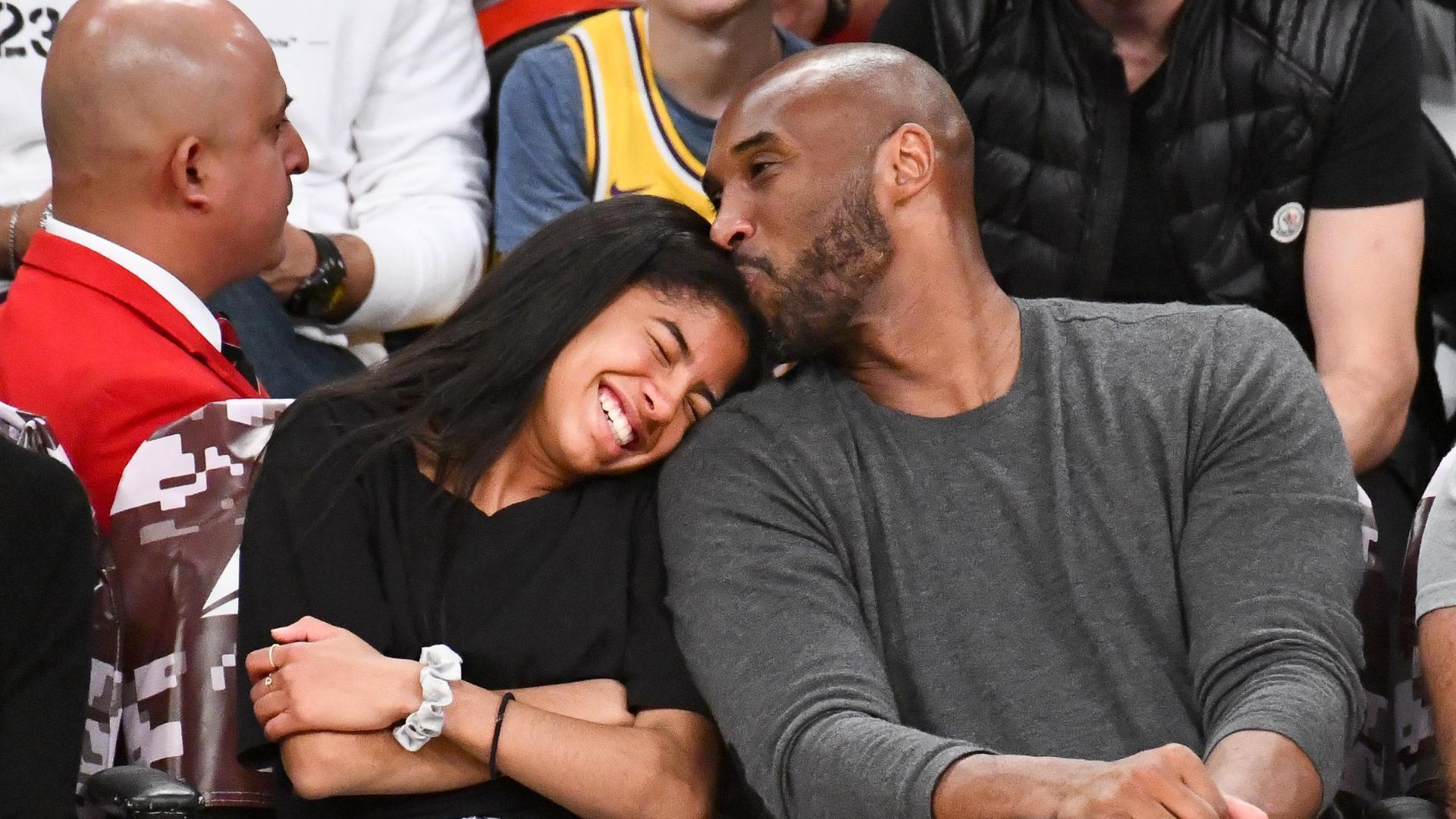 Commissioner Engelbert updates on the start of 2020 WNBA season
WNBA commissioner Cathy Engelbert provides an update on the league's plans going forward with regard to the coronavirus pandemic.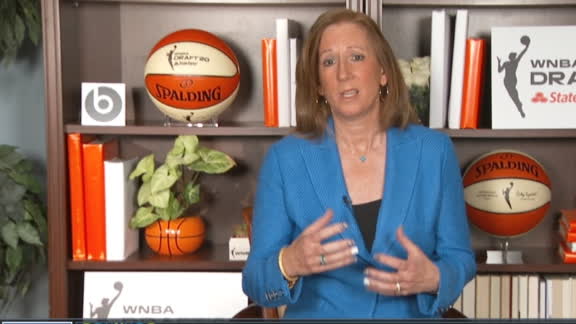 KD surprises Megan Walker with video message
After being selected No. 9 by the New York Liberty, Megan Walker is surprised by Kevin Durant with a video message.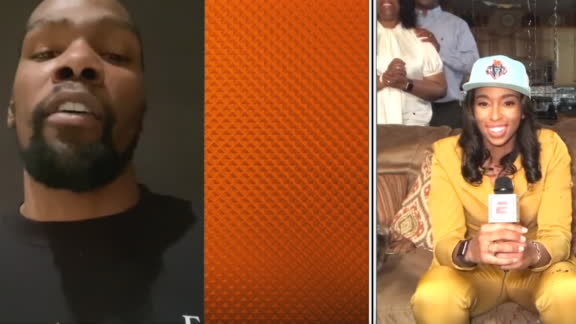 Bella Alarie joins father as first-round draft pick
Princeton's Bella Alarie is selected No. 5 by the Dallas Wings, following in her father's footsteps. Mark Alarie was the No. 18 pick out of Duke by the Nuggets in 1986.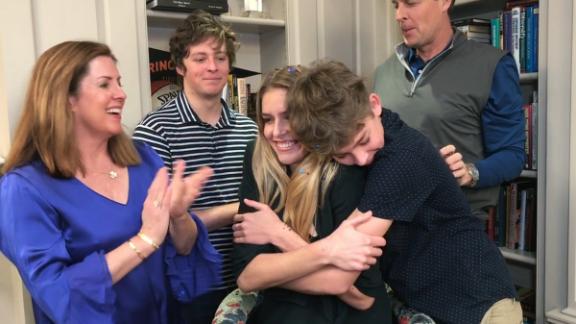 Kevin Love surprises Lauren Cox after she was drafted
Kevin Love sends a congratulatory message to third overall pick Lauren Cox after she was chosen by the Indiana Fever.
Satou Sabally selected No. 2 by Wings
The Dallas Wings select former Oregon Duck Satou Sabally with the second overall pick in the WNBA Draft.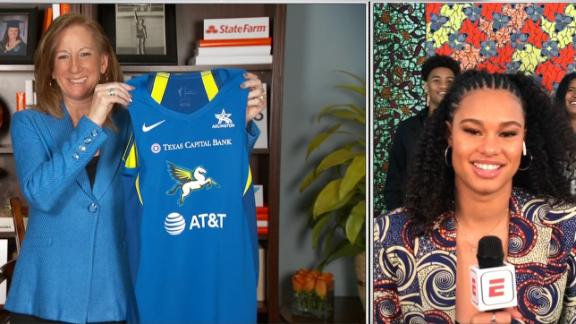 Sabrina Ionescu drafted 1st overall by Liberty
New York selects Oregon's Sabrina Ionescu with the No. 1 pick.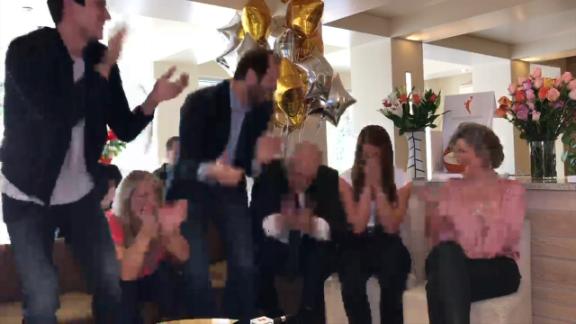 Sabally ready to become the next Dirk in Dallas
Satou Sabally, drafted No. 2 by the Dallas Wings, said she is excited for the opportunity to play in Dallas just like her NBA idol and fellow German Dirk Nowitzki.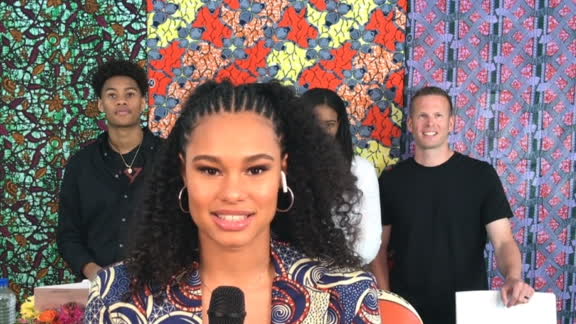 WNBA honors Kobe Bryant
At the beginning of the WNBA draft, commissioner Cathy Engelbert took the time to honor former NBA commissioner David Stern and Kobe Bryant.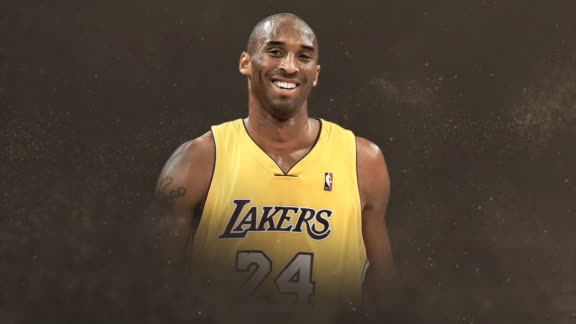 Gianna Bryant, Alyssa Altobelli, Payton Chester named honorary WNBA draft picks
WNBA commissioner Cathy Engelbert honors Gianna Bryant, Alyssa Altobelli and Payton Chester as honorary picks in the WNBA draft.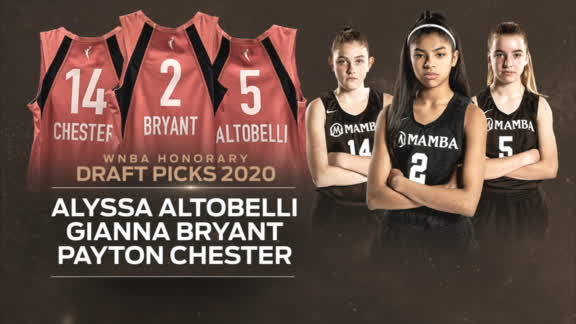 Kiki Herbert Harrigan has high hopes for WNBA
South Carolina forward Mikiah Herbert Harrigan's college highlight reel has her ready to realize a lifelong dream of being drafted.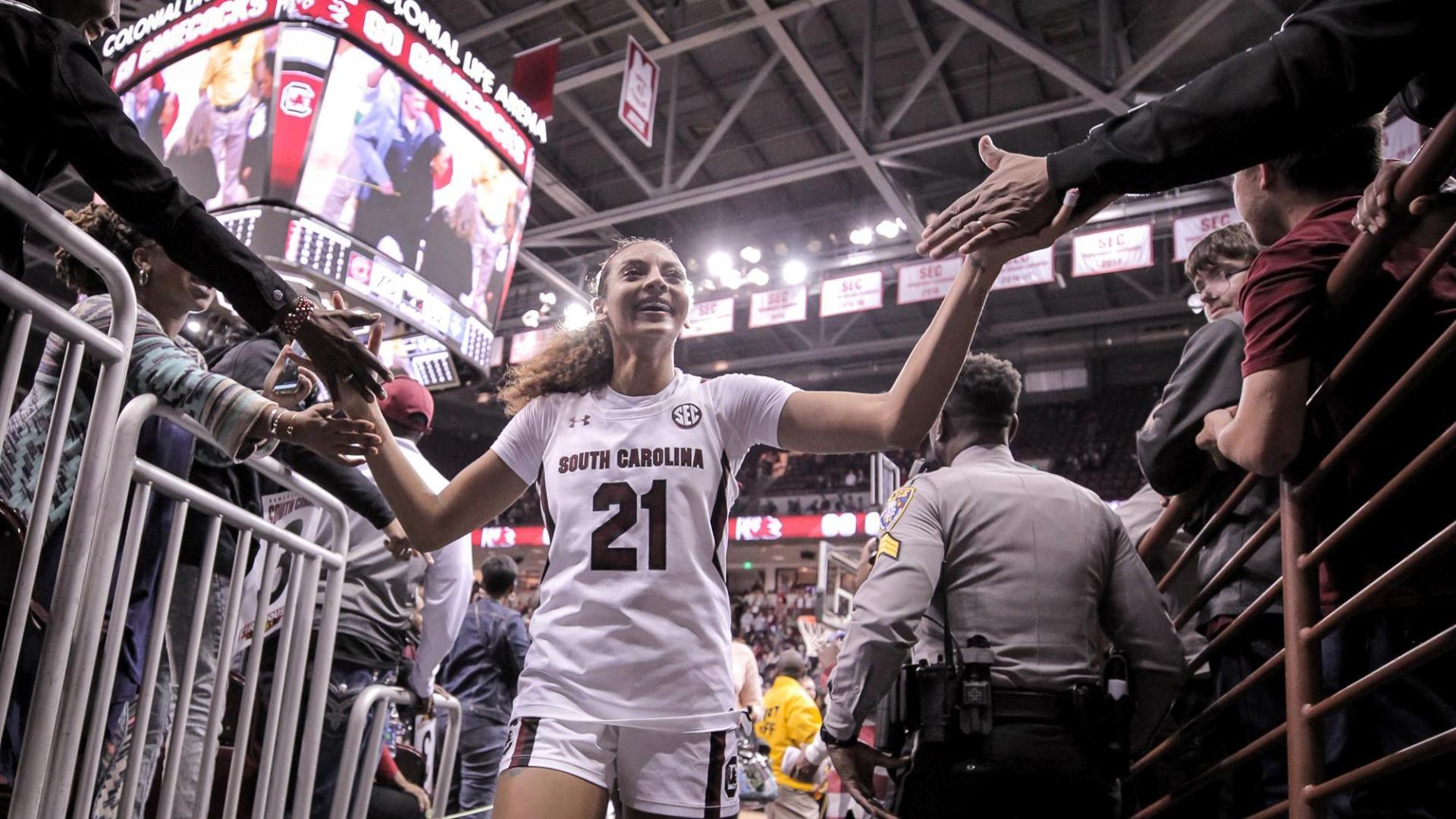 Roundball Rap: Draft memories and social distancing life with Kenyon Martin Sr. and Candace Parker
They also talk about Parker's all-time Chicago Bulls starting five in honor of the ESPN docuseries, The Last Dance.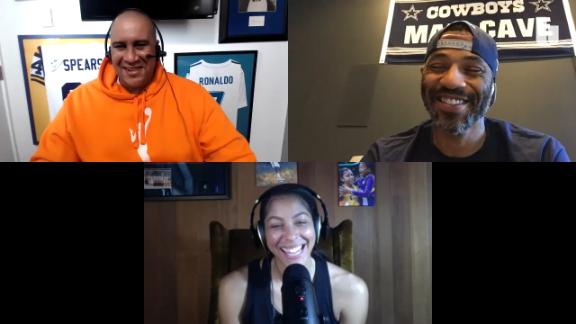 Ty Harris' WNBA Draft profile
Senior point guard Tyasha Harris displays some of her best basketball moments as a Gamecock.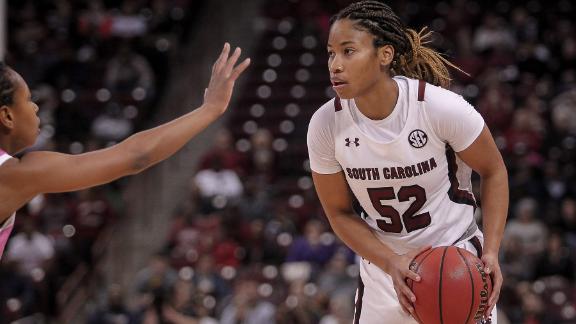 Carter's SEC stint readies her for draft
Texas A&M guard Chennedy Carter builds an impressive draft resume during her three years in the SEC.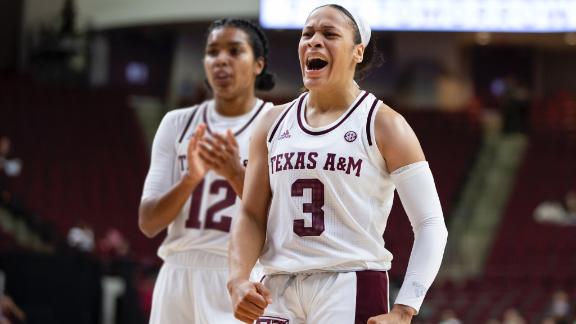 Geno Auriemma marvels over Satou Sabally's basketball awareness
Geno Auriemma analyzes former Oregon forward Satou Sabally's basketball IQ and her ability to keep possessions alive ahead of the WNBA draft.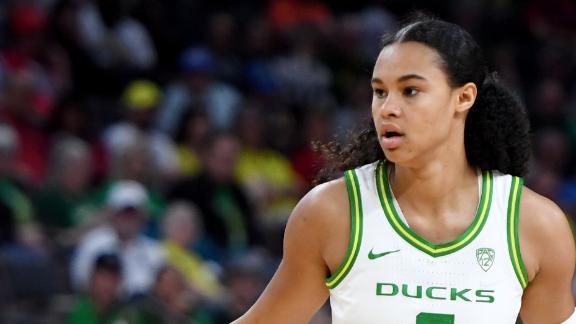 Satou Sabally is ready for the virtual 2020 WNBA Draft
The former Oregon Ducks forward also talks about her German and Gambian heritage and why she's the female KD