Evan Gattis might be in his final days as a member of the Houston Astros.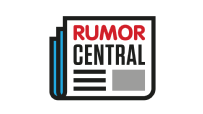 With his price tag escalating, the Astros could look to trade the veteran catcher or non-tender him by Friday's deadline, suggests Brian McTaggert of MLB.com.
Gattis, who is eligible for arbitration again this winter, posted a solid .263/.311/.457 slash line with 12 homers in 84 games and is due for a raise from the $5.2 million he made in 2017.
The World Series champion Astros also have been linked to free agent Jonathan Lucroy, who could split time behind the plate with Brian McCann. While Gattis could still be an option as a designated hitter, his price tag might be too high for what appears to be a limited role.
MLB Trade Rumors lists the 31-year-old Gattis as a non-tender candidate and projects he will make $6.6 million via arbitration.
Friday is the deadline for teams to inform arbitration-eligible players if they will be offered a contract. If teams decline, those players become free agents.
- Doug Mittler