Rankings? Mock drafts? Detailed looks at the top prospects and other analysis? We got it all here.
Get prepared for the 2019 NHL draft in Vancouver, British Columbia on June 21-22 with coverage from Chris Peters, Greg Wyshynski and Emily Kaplan.
Final mock draft | Top 100 rankings | Biggest questions

MOCK DRAFTS
RANKINGS
DRAFT PICKS
ANALYSIS
COMBINE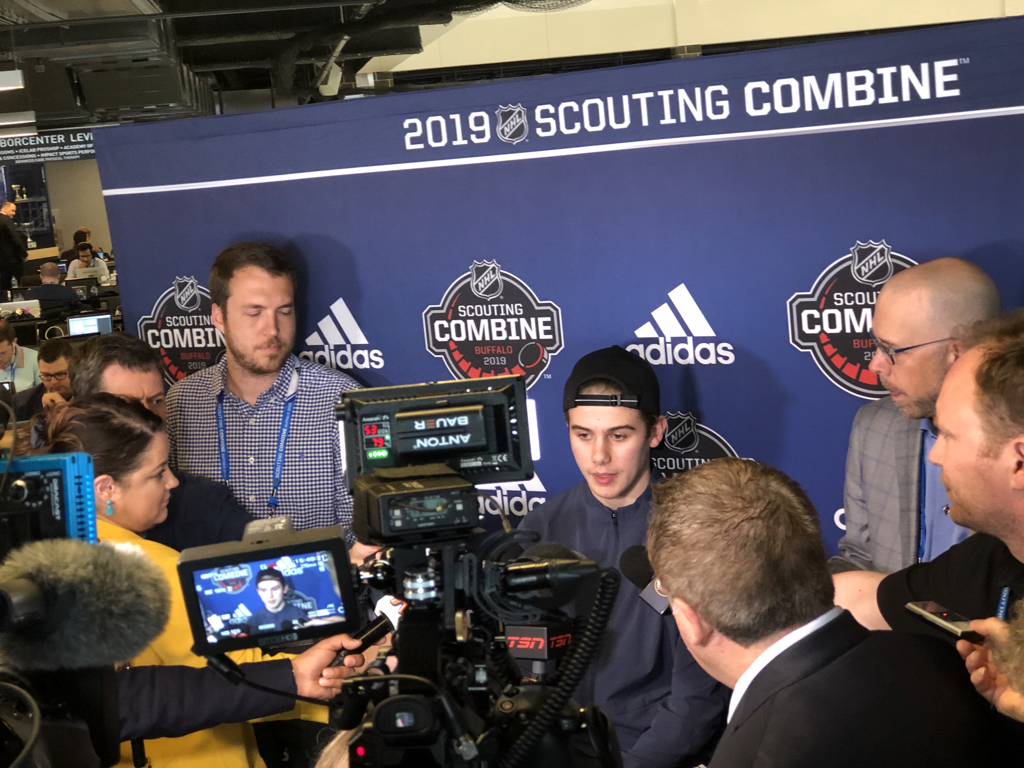 Jack Hughes, the projected No. 1 pick in the NHL draft, opted not to participate in the physical testing portion of the scouting combine. Hughes cited lack of preparation time for his decision not to participate. The 18-year-old had spent portions of the last two months in Europe, representing Team USA a the Men's World Under-18 Championship and Men's World Championship. He returned only a week ago. "It would be like taking a test I didn't study for," Hughes said. Kaapo Kakko, the projected No. 2 pick in the draft, did not attend the scouting combine as he remained in Finland to take part in the national celebration of their World Championship gold medal.