Formula 1
Formula 1
Vettel wins first Grand Prix in over a year
Ferrari's Sebastian Vettel wins the Singapore Grand Prix 2019, beating his teammate Charles Leclerc in second.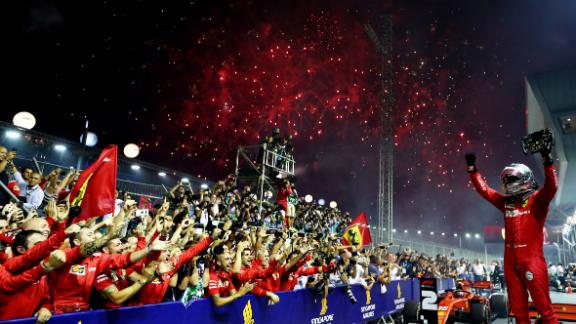 'What the hell?" - Leclerc fumes over Vettel undercut
Charles Leclerc lost track position to Ferrari teammate Sebastian Vettel in the pits in the Singapore Grand Prix 2019.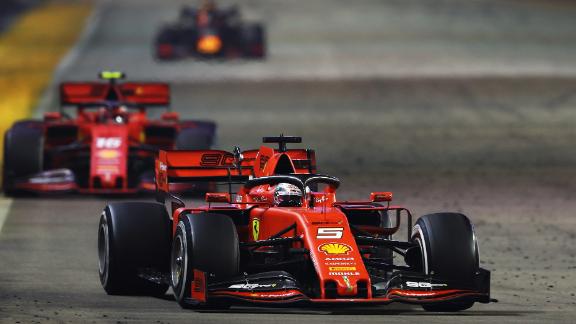 Formula 1
Leclerc pushes his luck on incredible Singapore GP pole lap
Charles Leclerc took a surprise pole position for Ferrari in Singapore with some outstanding yet risky driving.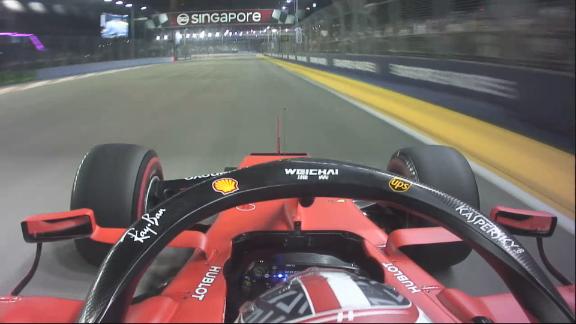 Stanley Bielecki Movie Collection/Getty Images

Maurice Hamilton looks at the remarkable tale behind Steve McQueen's 'Le Mans' film, as revealed in a recently-released documentary.

Phil Cavali Photography

After training for a year, Brehanna Daniels got her shot changing tires in the Trucks and Xfinity races, becoming the first African-American woman to work the pits in a NASCAR Series event.
Customise ESPN