The Chicago White Sox want to make a trade. That's no secret to the rest of baseball with Chicago linked to almost every left-handed bat on the market. Don't mistake Chicago's aggressiveness for desperation, however. The White Sox aren't going to mortgage the future for a win-now player.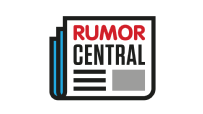 White Sox GM Rick Hahn told reporters on Friday that any trade must balance the present and the future.
"Any time you make a decision to trade the future for the present, you need to balance the likelihood of improving your chances to win now against how great of a detriment are you potentially creating for the organization into the future," Hahn said, per MLB.com. "We've talked about now, 2016; there's only one championship you can put yourself in a position to win over the next few months, but at the same time, we do have plans for the future to continue to contend, and we do have players under control beyond 2016 that we think can help us do that.
"We don't want to rob Peter to pay Paul, so to speak. But we've made it pretty clear we've been aggressive over the last few months, and we hope to continue to be aggressive over the next several weeks to improve our chances to win this year."
Hahn also indicated that it's a strong sellers trade market, which was the impetus behind the trade for James Shields earlier in the season. Chicago did make roster moves to bolster the team in the second half, calling up prized pitching prospect Carson Fulmer while activating former AL MVP and designated hitter Justin Morneau from his rehabilitation assignment.
Morneau will help from the left side, and Chicago remains in the market for an outfielder with Austin Jackson (torn left meniscus) still on the mend from surgery in June.