When Jonathan Papelbon was granted his release by the Washington Nationals, a reunion with the Boston Red Sox seemed like a possibility. However, it seems increasingly unlikely that Papelbon will end up back in Boston.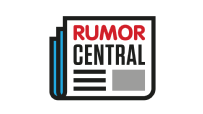 Jason Mastrodonato of the Boston Herald reports that with each day the team believes it is "less and less likely" that Papelbon returns to Boston.
Papelbon was expected to make a decision last week but still has not picked a team. The Chicago Cubs also are believed to be in the running to sign the former All-Star.
The Red Sox were expected to be among the top suitors for Papelbon, who pitched for the team from 2005-11. If he goes elsewhere, Boston likely will stick with Heath Hembree in the majors. The Red Sox also have Joe Kelly pitching in the bullpen in Triple-A Pawtucket as another potential option.