The Chicago White Sox are keeping James Shields in their rotation for the time being, but that could change when the calendar turns to September.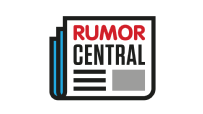 Shields absorbed another pounding in his last outing on Friday, allowing seven runs and eight hits over 4 2/3 innings in a 9-0 loss to Oakland. The 34-year-old Shields has a dismal 17.36 ERA in four August starts, and opponents are hitting .452 against him in that span.
Shields is scheduled to make his next start Wednesday against the Philadelphia Phillies, but his role could evaporate once September call-ups arrive. Paul Skrbina of the Chicago Tribune reports the "team is stretching out Carson Fulmer at Triple-A Charlotte, and several others could make spot starts in Shields' place."
Shields, acquired in a June 4 trade with the San Diego Padres, has struggled for most of the season, but he appeared to have turned the corner with a 1.78 ERA in five July outings.
Shields is in the second year of a four-year, $75 million deal, although the Padres are on the hook for about half of the remaining salary.