The chances of catcher Christian Bethancourt and pitcher Tyson Ross returning to the San Diego Padres this season look to be minuscule.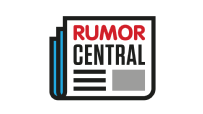 Bethancourt was placed on the 15-day disabled list after suffering a left intercostal strain (near the ribcage) on Aug. 30. Manager Andy Green told the San Diego Union-Tribune's Dennis Lin: "I don't really forsee him playing again this season."
Bethancourt, 25, was acquired from the Atlanta Braves in December. He was originally intended to be Derek Norris' backup, but took over as the primary catcher in the second half of the season. Bethancourt batted .228 with six home runs and 25 RBIs in 73 games this season.
Green told Lin the expectation is that Bethancourt will play winter ball, but the focus remains on getting him healthy.
Ross started for the Padres on opening day and has been out since with right shoulder inflammation. He threw a bullpen session on Monday afternoon, but there's no immediate plans for another session, Lin reports, adding Ross didn't travel with the team to San Francisco.
Green told Lin that Ross' chances of pitching in September have gone from a "probability" to a "possibility," and said it's looking less and less likely that Ross, 29, will take to the mound again this season.
The 2017 season will be the final season on Ross' contract before becoming a free agent. He was pegged as a prime trade candidate preceding his injury, Lin writes.
--Alex Tekip